Larkin Cottage Rebuilding Project
Essex North Shore Agricultural & Technical School is working to rebuild the Catherine Larkin Memorial Practice Cottage. Second only to Smith Hall, Larkin Cottage is the oldest building still standing on the South Campus. Built in 1950, Larkin Cottage was used as a practice cottage for the Essex Agricultural Homemaking School for many years.
The new Larkin Cottage will serve as a multi-use facility, including a historical museum, service kitchen, office space, exhibit hall, learning lab, and function space. This new building will hold up to 150 guests for meetings and events.
Funds to finance the Larkin Cottage rebuild will be supplied by grants as well as private and corporate sponsors. Your generous gift will allow Essex North Shore Agricultural and Technical School to help finance the rebuild and give a new life to Larkin Cottage.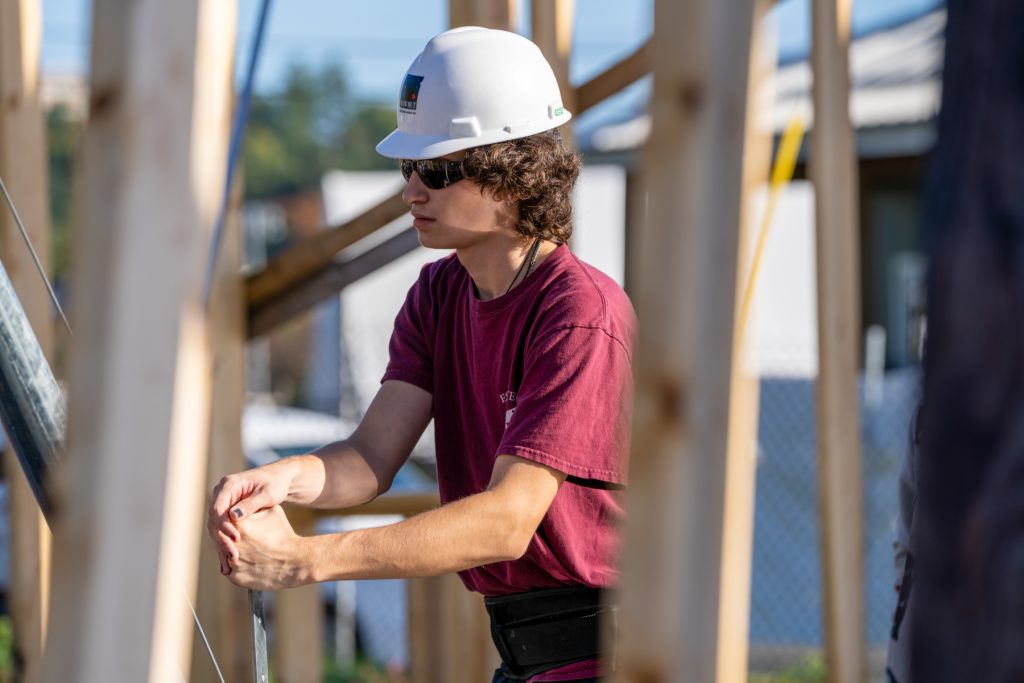 Larkin Cottage Project Outline
Purpose of the expansion of the Larkin Cottage:
Learning space for Essex North Shore Agricultural and Technical School students
To be built by students
Agricultural museum to showcase key artifacts from agricultural education on the North Shore and events
Sponsored by the alumni association
Community meeting space to hold events evenings and weekends
Expanded use of North and South Campus for student learning
Thoughts for the Larkin Cottage (2-year timeframe):
School Committee was made aware of basic thoughts to determine the best use for Larkin Cottage
School Committee would approve the moving forward of this project when conceptual drawings are complete and rough estimate costs are determined
Conceptual drawings to determine estimated construction costs
Students would use this as their "house building" project
Expand the existing footprint to include a large open area with a stone fireplace
Build wrap around porch with entrance points at various locations
Full kitchen to cook, heat, and serve food
Two office areas with availability to increase office space based on demand
ADA compliance, no elevator needed as it is ground level
Vaulted ceilings
Gardens to be planted including a pathway to Smith Hall
An outdoor area that would allow for outdoor events
Funding:
Operational budget for building materials and construction costs
Fundraising campaign
Engraved brick selling
Donations of goods and services from outside source