Your pathway to the future
Programs
We are excited to share with you our Program of Studies. Our six-block schedule offers students greater opportunities to learn through a fully-articulated set of CTAE Pathways courses designed to prepare them to be responsible and skillful members of the future workforce.
Our grade 9 students are given a year to explore the 24 programs offered at ENSATS before they apply to a specific area of study. Students are admitted into the final career technical or agricultural program following a review of their chosen preferences as well as their GPA score.
We look forward to working with you to live our Mission and make Essex North Shore Agricultural & Technical School, a culture of academic and technical excellence for next year and for all the years to come.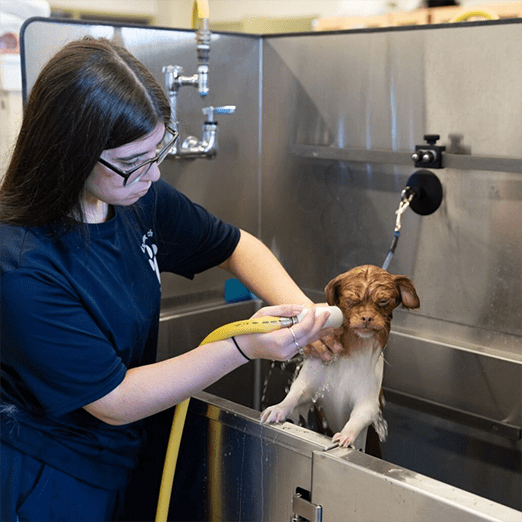 Companion Animal
Equine Science
Veterinary Science
Arboriculture
Landscape & Turf Management
Natural & Environmental Sciences
Sustainable Horticulture Animal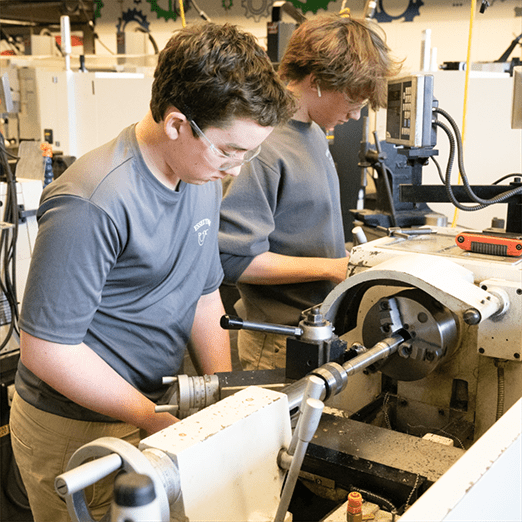 Advanced Manufacturing
Design & Media Communications
Engineering & Automation Technology
Information Technology Services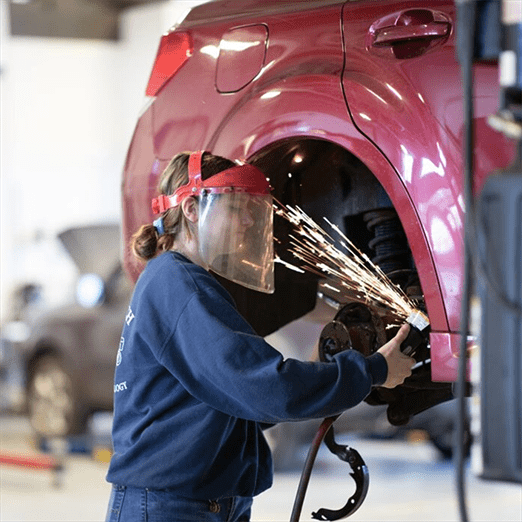 Automotive Collision Repair & Refinishing
Automotive Technology
Cosmetology
Culinary Arts & Hospitality
Meet the Program Directors
Donald Ducharme, Director of Career & Technical Education, East Academy
Don Ducharme brings 15 years of experience with him from Greater Lowell Technical High School. Don began as a masonry instructor where he taught Freshman Exploratory, Masonry Related and Sophomore Shop for seven years.
Don has spent the last eight years as the Transportation and Manufacturing Cluster Chairperson overseeing Automotive Technology, Automotive Collision, Machine Technology, Metal Fabrication and Joining, Electronics, CAD, and Engineering.
Mr. Ducharme is a graduate of UMass Lowell with a BS in Medical Technology. He also holds a Master's degree in Education Administration from American International College. Don is licensed as a Supervisor Director (9-14), as well as Vocational Assistant Superintendent/Superintendent-Director.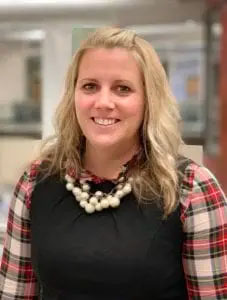 Jill Sawyer, Director of Career & Technical Education, West Academy
Jill Sawyer joins the Essex North Shore Agricultural and Technical School Team bringing a widespread background in guidance and career technical education.
In her prior role at Medford Vocational Technical High School as the Associate Director/Assistant Principal, she assisted in all aspects of safety planning and created an in-house suspension model. Further, Jill assisted in opening 9 new Chapter 74 programs and increased PAC memberships for the CTE programs. She was responsible for Perkins state reporting and improvement plans, assisted in the rewriting of the student handbook to improve progressive discipline for students and also assisted in writing numerous competitive grants.
Most recently, Jill was responsible for all Cooperative Education in Medford and has an OSHA General Industry Train the Trainer certification. Jill holds a Master of School Counseling from Suffolk University and completed the Principal Leadership Program through the Northeast Consortium for Staff Development.