Your pathway to the future
Programs
We are excited to share with you our Program of Studies. Our six-block schedule offers students greater opportunities to learn through a fully-articulated set of CTAE Pathways courses designed to prepare them to be responsible and skillful members of the future workforce.
Our grade 9 students are given a year to explore the 24 programs offered at ENSATS before they apply to a specific area of study. Students are admitted into the final career technical or agricultural program following a review of their chosen preferences as well as their GPA score.
We look forward to working with you to live our Mission and make Essex North Shore Agricultural & Technical School, a culture of academic and technical excellence for next year and for all the years to come.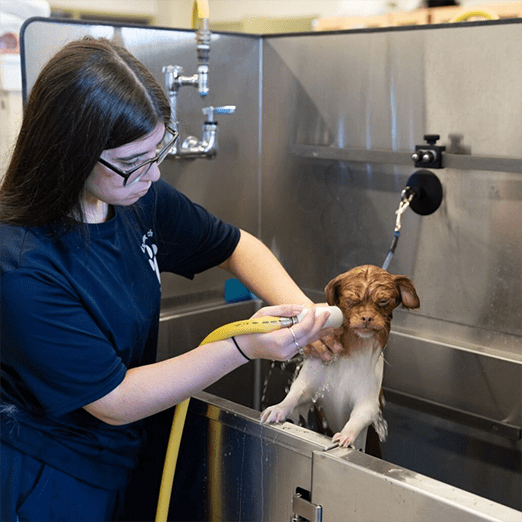 Companion Animal
Equine Science
Veterinary Science
Arboriculture
Landscape & Turf Management
Natural & Environmental Sciences
Sustainable Horticulture Animal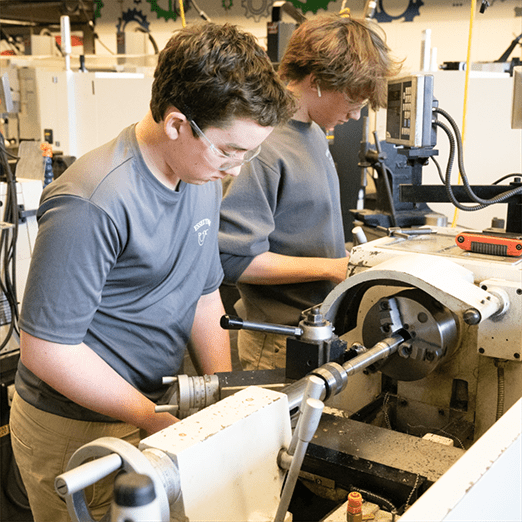 Advanced Manufacturing
Design & Media Communications
Engineering & Automation Technology
Information Technology Services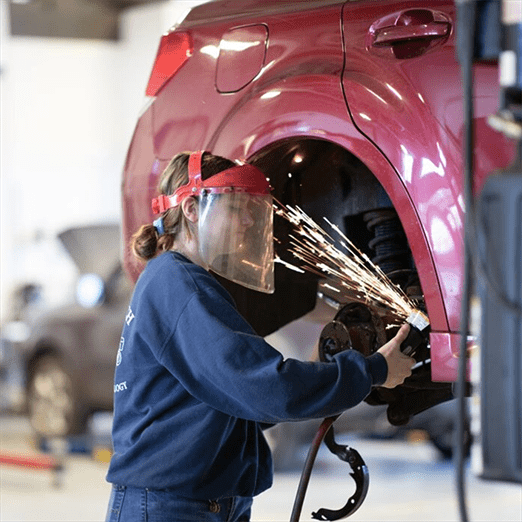 Automotive Collision Repair & Refinishing
Automotive Technology
Cosmetology
Culinary Arts & Hospitality
Marketing
Meet the Program Directors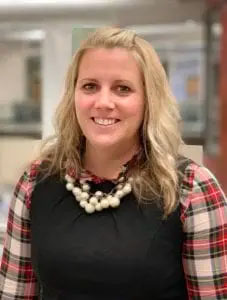 Jill Sawyer, Executive Director of Career, Technical, and Agricultural Education
Jill Sawyer, Executive Director, joined the Essex North Shore leadership team in 2018 as a Director of Career Technical & Agricultural Education. With her, she brought a widespread background in guidance and career technical education.
In her prior role at Medford Vocational Technical High School as the Associate Director/Assistant Principal, she assisted in all aspects of safety planning and created an in-house suspension model. Further, Jill assisted in opening 9 new Chapter 74 programs and increased PAC memberships for the CTAE programs. She was responsible for Perkins state reporting and improvement plans, assisted in the rewriting of the student handbook to improve progressive discipline for students, and also assisted in writing numerous competitive grants.
Most recently, Jill was responsible for all Cooperative Education in Medford and has an OSHA General Industry Train the Trainer certification.
Jill holds a Master of School Counseling from Suffolk University and completed the Principal Leadership Program through the Northeast Consortium for Staff Development.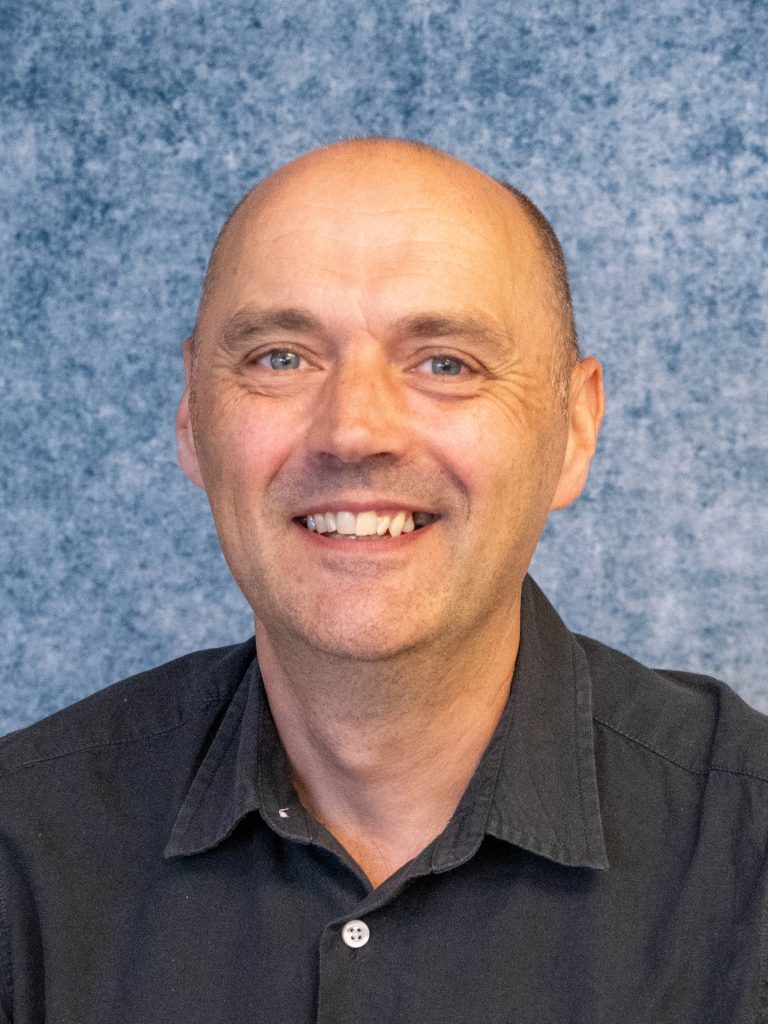 Paul Crofts, Career, Technical, and Agricultural Education Coordinator
Paul Crofts joins the leadership team as one of the school's CTAE coordinators. Mr. Crofts is a dedicated and versatile educator who brings a unique blend of experience to his role. Originally hailing from the United Kingdom, Paul ventured to the US in 1992 and for fifteen years thrived as a self-employed artist and designer in New York City. However, in 2005, his insatiable curiosity took a turn toward the academic world, leading him to delve into anthropology and climate science. This wasn't just a pursuit of knowledge; it marked the beginning of Paul's foray into education, culminating in his transition to full-time teaching by 2012.
Paul holds a Bachelor of Arts degree in Fine Art from St Martin's School of Art and a Master of Arts in Mesolithic Studies from The University of York. He is licensed as a CTE Supervisor/Director, CTE Environmental Science Teacher, and in Academic History, Biology, and Art. Furthermore, he is certified as a Servsafe Manager and a Heartsaver Instructor. Throughout his life, he has played various roles in teaching and training, but his tenure at a vocational school illuminated his true calling. Recognizing the profound impact of vocational education, he felt an unmistakable connection and a sense of belonging.
His professional journey has not gone unnoticed. He was honored with the Essex National Heritage Special Recognition Award, marking his significant contributions to the field. As the CTAE Coordinator, Paul envisions an expanded role of the department in the community. By leveraging agricultural and technical programs, he is determined to foster stronger bonds between families, partners, and the broader community. His unique trajectory, from the vibrant streets of NYC to the classrooms of vocational & agricultural education, stands as a testament to his adaptability, commitment, and vision for a more hands-on and community-centric educational system.
Donald Ducharme, Career, Technical, and Agricultural Education Coordinator
Don Ducharme brings 15 years of experience with him from Greater Lowell Technical High School. Don began as a masonry instructor where he taught Freshman Exploratory, Masonry Related and Sophomore Shop for seven years.
Don has spent the last eight years as the Transportation and Manufacturing Cluster Chairperson overseeing Automotive Technology, Automotive Collision, Machine Technology, Metal Fabrication and Joining, Electronics, CAD, and Engineering.
Mr. Ducharme is a graduate of UMass Lowell with a BS in Medical Technology.  He also holds a Master's degree in Education Administration from American International College.  Don is licensed as a Supervisor Director (9-14), as well as Vocational Assistant Superintendent/Superintendent-Director.
Tony DiLuna, STEAM Academy Coordinator
Tony DiLuna joins the Essex North Shore Leadership Team bringing over 20 years of STEM education experience with him. After a stint as a senior scientist at Serono Reproductive Biology Institute (now EMD Serono), Tony started his career in education at Woburn Memorial High School where he served as a science teacher, coach, and Director of New Teacher Induction and Retention. He taught mainly biology, chemistry, and occasionally physics for 12 years before transitioning into an administrative role. Tony served the next nine years as the Curriculum Coordinator for STEM in Billerica Public Schools. There he oversaw curricula revisions that led to over 90% of Billerica students scoring proficient on MCAS in both math and Biology.
Committed to authentic assessments and project-based learning, Tony procured over $500K in competitive grants to introduce Project Lead The Way pathways in engineering, biomedical science, and computer science to Billerica Memorial High School. He oversaw the creation of a FIRST Robotics team, a Science and Engineering Fair, and a Lamelson MIT InvenTeam to name a few.
Over the past 17 years, Tony has been active at the state level through DESE. He served on the Biology and Chemistry Assessment Development Committees to create the MCAS in those subjects. He sat on the committees that revised the science standards in 2005 and 2015 and wrote model curriculum units for the new standards. He conducts monthly curriculum appeals for MCAS and serves as an alternate assessment reviewer.
Tony holds a B.S. in Biology and Religion from Bates College, an M.S. in Toxicology and Ph.D. in Entomology from the University of Kentucky, a Graduate Certificate in Teaching Biology from Salem State University, and is wrapping up an Ed.D in Math and Science Education from the University of Massachusetts Lowell. In October of 2019, Tony was inducted into the Massachusetts Hall of Fame for Science Educators for his "extraordinary contributions to the advancement of education in the sciences over a long and distinguished career".