Health Science Cluster
About This Program
Students in Early Education & Care learn about the early childhood profession through their work with young children from birth to five years of age.  Students practice the principles of high quality childhood programming.  They learn the fundamentals of childhood development, theories of early childhood education, teaching methods and professional standards defined by the National Association of the Education of Young Children (NAEYC). Workplace and childcare health and safety are emphasized.  Students gain technical expertise through supervised clinical and cooperative education placements to prepare them to begin entry-level work in the early education field.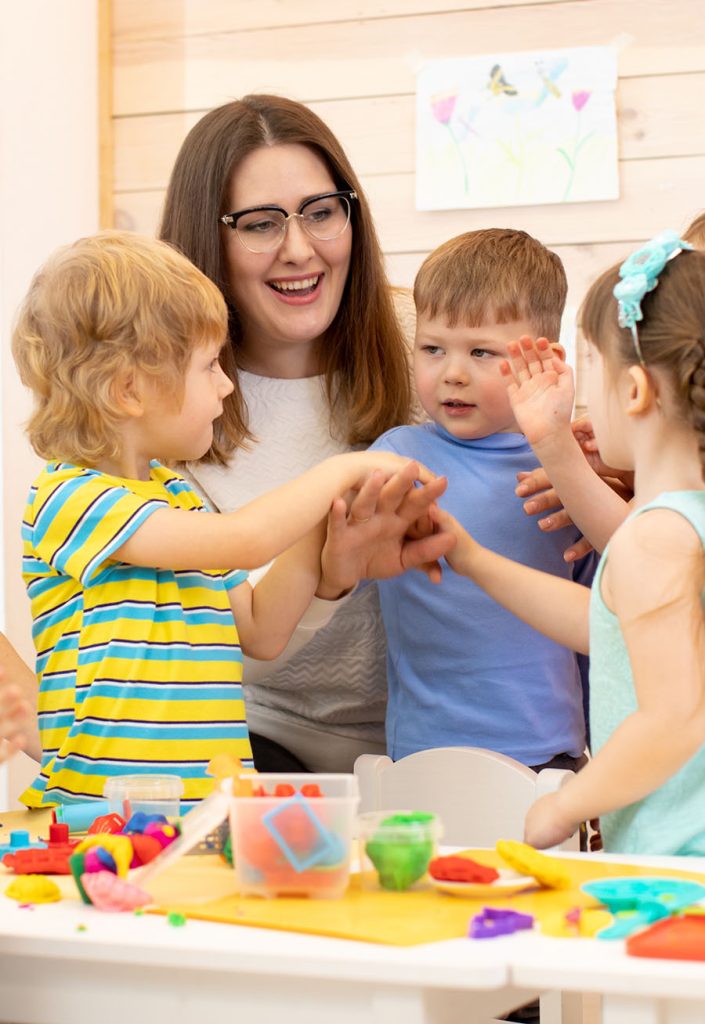 Career Paths
Family Child Care Worker
Child Care Director
Children's Case Worker
Public School Teacher
Juvenile Officer
Social Worker
Meet the Early Education & Care Teachers
Early Education & Care Course Descriptions
Early Education & Care Exploratory 9
Course #: ec101 | Credits: 1
This five-day cycle exploratory course introduces grade 9 students to the early childhood developmental stages along with activities purposefully designed for each stage. In addition, students will experience infant care through the use of newborn simulators. Students will also be introduced to the variety of careers in the early education and care field.
Early Education & Care 9
Course # ec103 | Credits: 10
This semester-based course prepares students for the first steps in entering the early education and care profession. Students will learn about the theories and principles of early childhood development. They will also be introduced to the early childhood and care health and safety protocols and corresponding Massachusetts regulations.
Early Education & Care 10
Course # ec200 | Credits: 16
This full-year course will further develop student knowledge and skills in order to prepare them for the early education and care profession. Topics include: learning experiences for children, methods and materials, reading and numeracy, children with special needs. Students will also learn how to plan early curriculum, observing children, and the stages of childhood growth and development. The goal of this course is to prepare students for a comprehensive cooperative education placement during their junior year.
Early Education & Care 10 Theory
Course # ec201 | Credits: 4
This full-year, classroom-based course will provide students with the key principles of child developmental theories. These theories have resulted in styles of education, including self-directed learning (Montesori), learning by doing (Dewey), and hands-on exploration (Waldorf). Students will also discover how early education and care learning environments are designed according to classroom management theories.