Educational Stability Programming & Services
The Essex North Shore Agricultural and Technical School and Essex North Shore Agricultural & Technical School District (ENSATSD hereafter) are committed to ensuring continued enrollment, attendance, and the opportunity to succeed in school for homeless youth, including but not limited to those youth engaged in the foster care system and unaccompanied youth. Furthermore, ENSATSD is committed to ensuring that students experiencing housing or living transitions due to family member's military status or connection will be afforded every opportunity to experience a consistent and stable educational experience with the district.
The McKinney-Vento Homeless Assistance Act and the Elementary and the Secondary Education Act (ESEA), as amended by the Every Student Succeeds Act (ESSA) of 2015, ensures educational rights and protections for children and youth experiencing homelessness. The Massachusetts Department of Elementary and Secondary Education has adopted Section 725(2) of this Act regarding the definition of homeless children and youth to include:
…Individuals who lack a fixed, regular, and adequate nighttime residence or have a primary nighttime residence in a supervised, publicly or privately, operated shelter for temporary accommodations (including welfare hotels, congregate shelters, and transitional housing for the mentally ill), an institution providing temporary residence for individuals intended to be institutionalized, or a public or private place not designated for, or ordinarily used as, a regular sleeping accommodation for human beings. This definition shall include: children and youth who are:
sharing the housing of other persons due to loss of housing, economic hardship, or a similar reason;
are living in motels, hotels, trailer parks, or camping grounds due to the lack of alternative adequate accommodations;
are living in emergency or transitional shelters; are abandoned in hospitals; or are awaiting foster care placement;
children and youth who have a primary nighttime residence that is a public or private place not designed for or ordinarily used as a regular sleeping accommodation for human beings;
children and youth who are living in cars, parks, public spaces, abandoned buildings, substandard housing, bus or train stations, or similar settings;
migratory children (as such term is defined in section 1309 of the Elementary and Secondary Education Act of 1965) who qualify as homeless because they are living in circumstances described above; and
unaccompanied youth – a youth not in the physical custody of a parent or guardian.
For additional information or to identify a student as eligible for support and intervention consistent with the McKinney-Vento Act contact: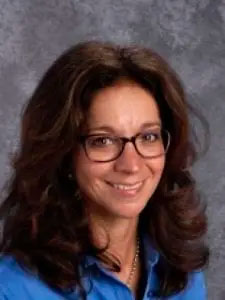 See Essex North Shore's Educational Stability Programming & Services for more information.