Good Evening, Essex Tech Families!
It's hard to believe this beautiful weather in the first week of October! Don't forget to stop by the FFA Cider Stand at the Topsfield Fair! We are looking forward to the long weekend and an exciting Homecoming Week ahead.
Upcoming Schedule
Here is a preview of the schedule for this coming week.
| | |
| --- | --- |
| Monday, October 9, 2023 | No School for Students and Teachers |
| Tuesday, October 10, 2023 | Day 10: Green |
| Wednesday, October 11, 2023 | Day 1: Blue 8:45 am Late Start |
| Thursday, October 12, 2023 | Day 2: Blue |
| Friday, October 13, 2023 | Day 3: Blue |
Homecoming Events
Here is a list of our Homecoming events. We had Spirit Days for Grades 10 and 12 this week and will have Grade 9 and 11 Spirit Days next week. Students are encouraged to attend these events and support our Hawks. Essex Tech students can see any athletic game free of charge.
| | | | |
| --- | --- | --- | --- |
| Date | Event | Location | Time |
| Tues, October 10th | Pep Rally | Stadium | 1:30 pm |
| Tues, October 10th | Boys Soccer | Danvers Grass | 4:00 pm |
| Wed, October 11th | Gr. 9 & 11 PJ Day | | |
| Thurs, October 12th | Gr 9 & 11 Neon Day | | |
| Thurs, October 12th | Girls Soccer | Stadium | 4:00 pm |
| Thurs, October 12th | Boys Soccer | Stadium | 6:00 pm |
| Fri, October 13th | Field Hockey | Stadium | 3:30 pm |
| Fri, October 13th | Volleyball | Gym | 5:30 pm |
| Fri, October 13th | Football | Stadium | 6:30 pm |
| Sat, October 14th | Homecoming Dance | Gym | 7:00-10:00 pm |
Concessions for October 13th
We are excited to share that the PTO will be opening the concession stand immediately after school to celebrate Homecoming on Friday, October 13. The concession stand will remain open until the end of the football game. If you would like to donate anything for the concession stand, please click here to view the Sign-Up Genius. Thank you to the PTO!!!
Homecoming Dance
We are still taking donations for the Homecoming Dance. Please click here to see what items are needed. Thank you to all who have donated already!
**Important Information about the Homecoming Dance**
The Homecoming Dance will take place next Saturday, October 14th from 7:00 to 10:00 pm.
All students must purchase tickets in advance. Tickets will not be sold at the door. The dance, at this time, is sold out.
Students will need to enter the dance at the D/E dining entrance.
All students will be checked in before entering the dance.
There are no heels allowed in the gym. Please plan footwear accordingly.
We ask that parents please plan to pick up their students at 10:00 pm and arrive early, our staff will have to wait with your student if you are late picking them up.
We will be collecting food for Gina's Giving Back at school next week and at the dance. Please click here for more information.
Essex Tech College Fair & Senior Post-Secondary Information Session
The Essex North Shore Agricultural & Technical School Counseling Department will host our annual Essex Tech College Fair on Wednesday, October 11, 2023, from 5:30 to 7:00 pm, in our Hawks Nest Gymnasium and Main Cafeteria. It is anticipated that over 60+ private and public colleges and universities as well as some post-secondary training institutions will be in attendance, including representatives from our own Night Hawks Program. Essex Tech junior and senior students and their caregivers are encouraged to attend. Senior students and their caregivers can also visit with Essex Tech School Counselors for post-secondary planning guidance during this event. A list of colleges, universities, and training programs who are anticipated to attend can be accessed HERE.
Essex Tech students and caregivers who plan to attend the 2023 Essex Tech College Fair are asked to pre-register for this event by completing this link: College Fair 2023 Pre-Registration.
Ski and Snowboard Club
Love the snow and going outdoors in the mountains? Ski and Snowboard Club is back for the third year and excited for new adventures! Do you Ski or Snowboard or want to learn a new winter sport? Please click here for more information and to sign up.
Socktober
The Veterinary Science team is hosting Happy Socktober (www.HappySocktober.com) until Tuesday, October 31st. Happy Socktober aims to provide a new pair of socks to individuals who are experiencing homelessness. Please consider donating a pair of new socks (any style, color, or size) and dropping them in the collection boxes located outside the A-112, A-116, Small Animal Building, Main Office, Media Center, D Academy Offices, and Gallant Hall. You can also give the socks to any Veterinary Science student or Veterinary Science teacher. The socks will be donated in November to homeless shelters in Essex County to support the approximately 750 individuals in need.
In case you missed it!
Click here to view our previous messages.
Heidi T. Riccio, Ed.D.
Superintendent-Director
Shannon Donnelly, M.A.T.
Principal
Thomas O'Toole, Ed.D.
Asst. Superintendent
Pictures of the Week
Congratulations to Colleen Kielbania, a junior in Sustainable Horticulture, who participated in the World Dairy Expo representing her 4-H Chapter!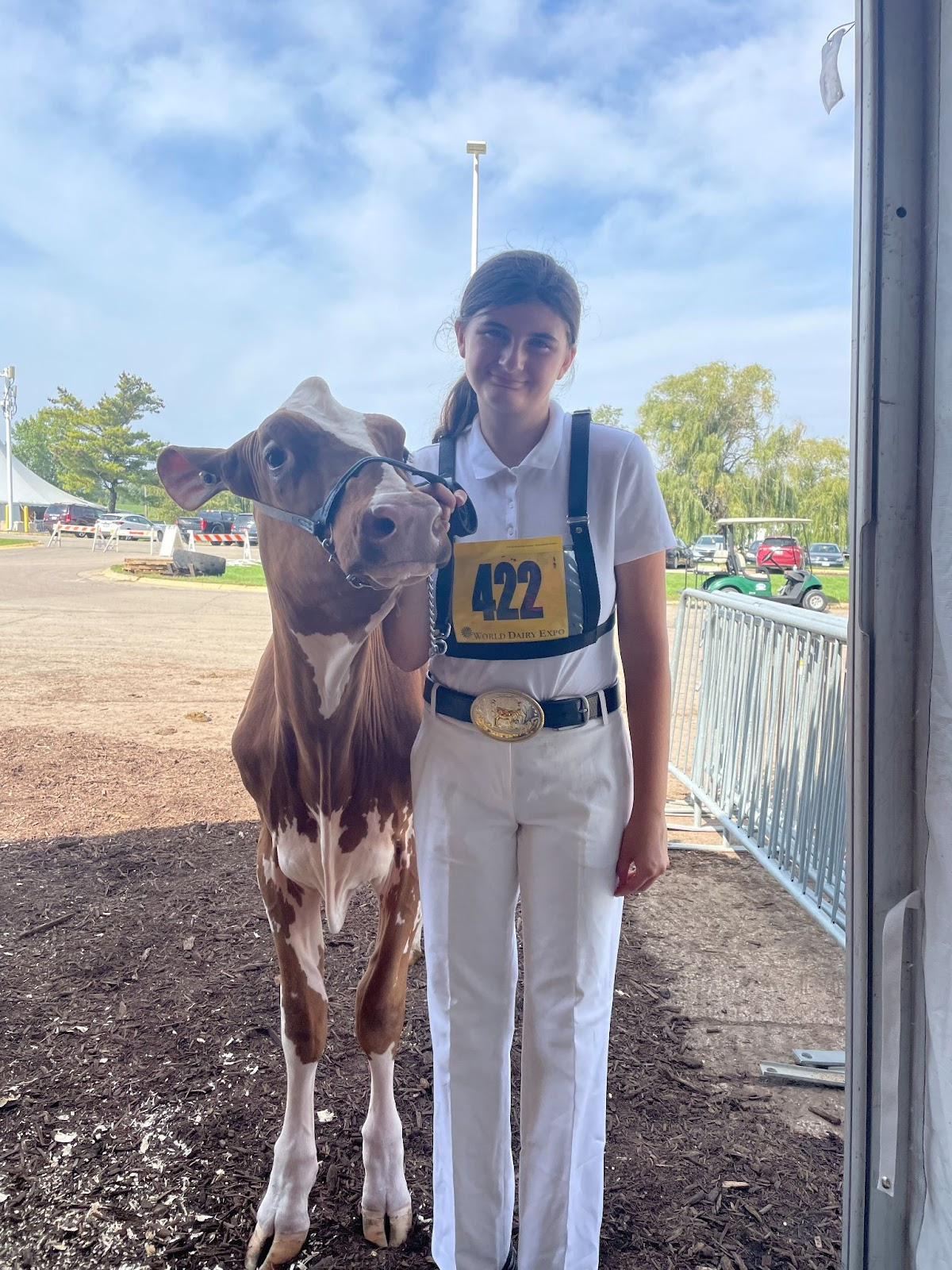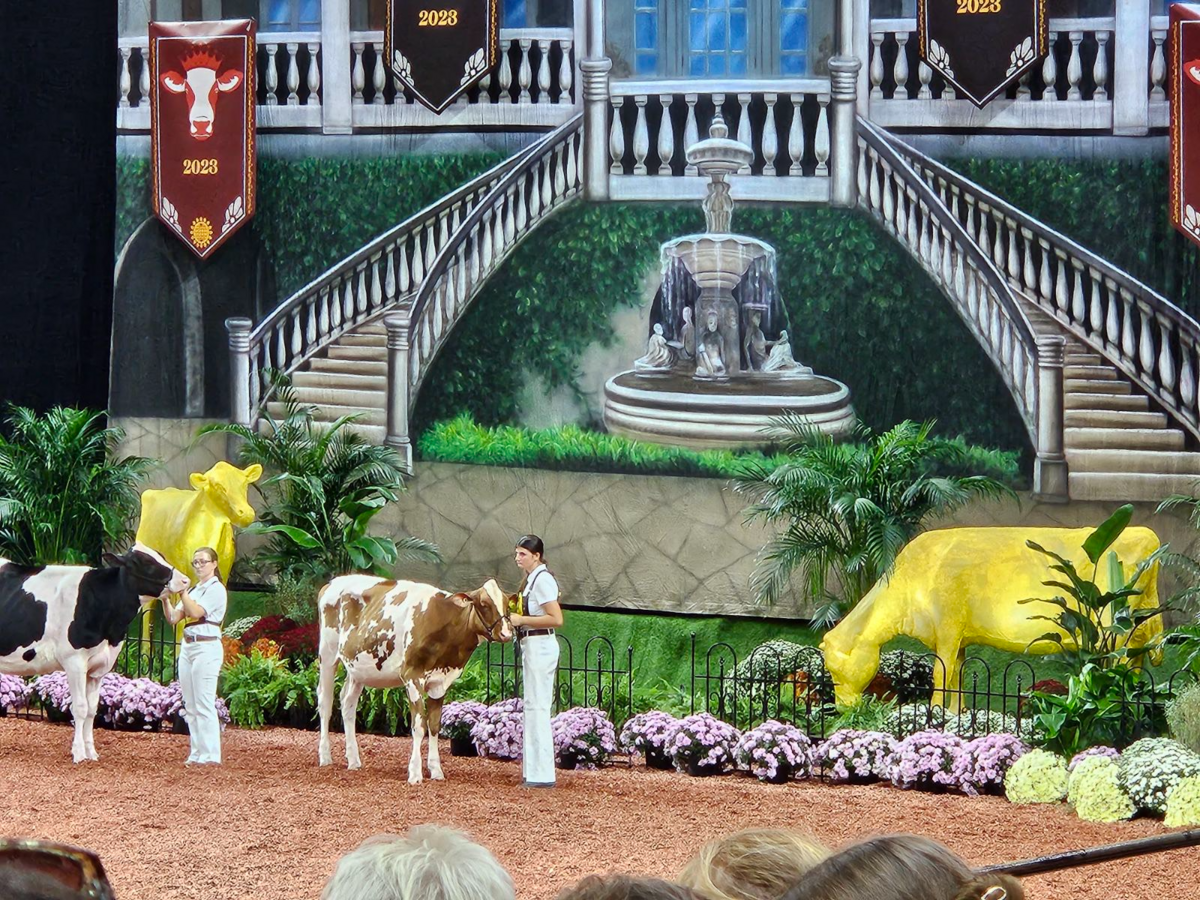 Our Cattle Club did a great job on the opening weekend of the Topsfield Fair!
Our rockstar student leaders attended the Salem State University women's leadership conference at The Hawthorne Hotel!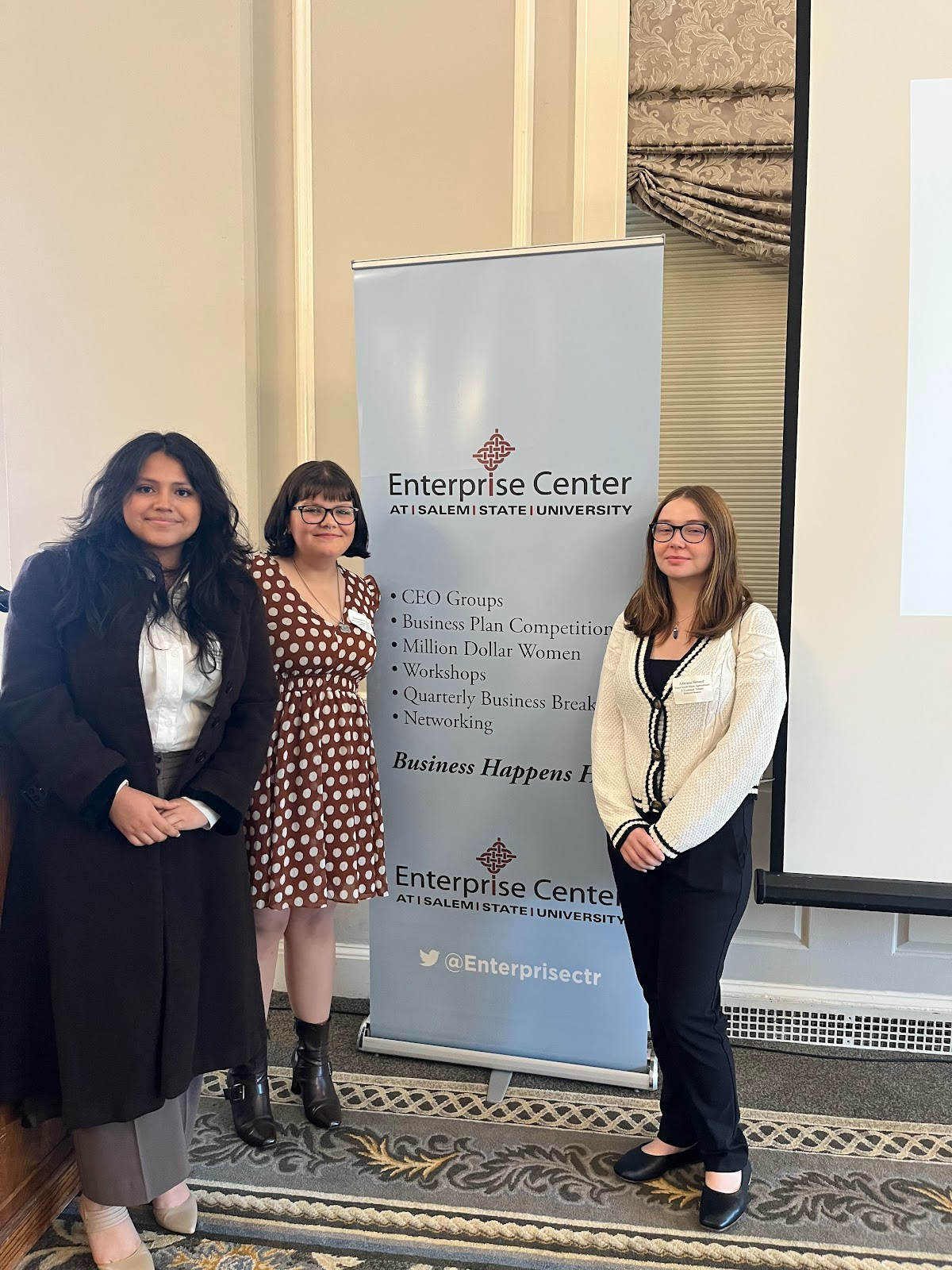 Electrical and Plumbing students have made it to the Larkin Cottage! Making progress!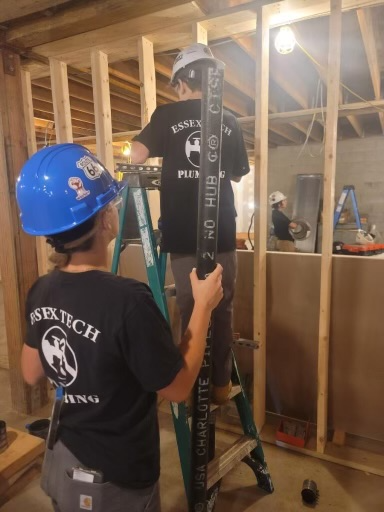 Essex North Shore Agricultural & Technical School
565 Maple Street | Hathorne, MA 01937
(978) 304-4700 | EssexNorthShore.org
Find us on Twitter | Facebook | Instagram
Create | Encourage | Promote | Develop