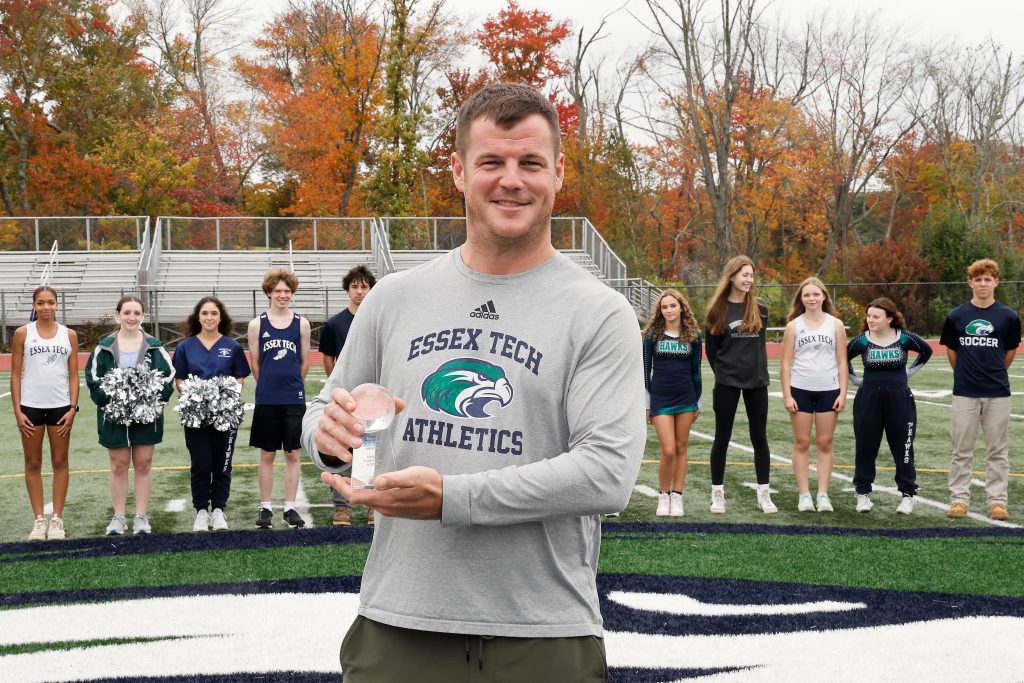 HATHORNE — Set foot on the scenic 166-acre campus at Essex North Shore Agricultural & Technical School situated along Maple Street, and there is one idle thought: Everyone is all in, and ready and able to work.
In the classroom — in one of the 24 career agricultural and technical programs offered — out in the field working a co-op, or on the athletic courts, fields, or the Essex Sports Center rink a half mile up the road, it's a school in constant motion.
"To see what this place has to offer kids, as far as options . . . " said Mike Murphy, who has been on staff since 2015, first as a student supervisor and assistant football and basketball coach, but athletic director since 2021.
Murphy was a two-sport standout at Chelmsford High (Class of 2008), winning a Super Bowl under coach Bruce Rich as a senior before starring on the gridiron at Endicott. He arrived at Essex with the "old thought process," if you can't hang with regular schools, go to a tech school, and college vs. career. But Murphy's mind-set has been transformed.
"Now it is just career, and if you need to go to college, that is an option," he said, noting that 77 percent of Essex Tech students will attend college.
At Essex Tech, the 1,700-plus aspiring students are drawn from 17 member school districts, but from a large swath of 60 cities and towns. That requires 37 Essex Tech-owned buses lining up at the end of the school day.
The current 13-building footprint was completed in 2014 along with the merging of North Shore Technical and Essex Aggie (across the street). An impressive student-built Larkin Cottage (a learning center/agricultural museum) is on target for a 2024 opening.
Athletics are a key cog in the school's culture, but because of the challenges and dynamics of the co-op education, participation levels are roughly a quarter of enrollment. There are 386 registered athletes for the fall season.
In the 2022–23 school year, competing for the most part in the Commonwealth Athletic Conference, Essex Tech won 61.11 percent of its 288 varsity games in the regular season, nosing out Franklin County Tech (59.81) of Turners Falls to repeat as the Globe's Markham Division 2 winner for vocational schools statewide. It is the school's third trophy in four years.
A 62–32 run in the spring — headlined by a 17–2 finish in girls' lacrosse, a 14–5 run in boys' lacrosse, and 13 wins on the softball diamond — capped a 169–105–14 finish for the 'Roll Hawks.'
Essex Tech was one of 10 divisional winners for the awards — now in their 51st year — in which schools are ranked based on their regular-season win percentage.
"From an athletic standpoint, kids want to be here," said Murphy. "They have to apply [there were 1,500 applicants for 2023–24], they have to get through a rigorous process. They work a six- to seven-hour day, then come to a practice or a game, that takes special kids.
"They are leaving their home at 6 a.m., and then they take [the] athletic late bus [at 5:45 p.m.] home, they do that every single day, every single week. That's commitment."
That commitment starts in the ninth grade, an entry point pivotal in building chemistry for teammates meeting for the first time.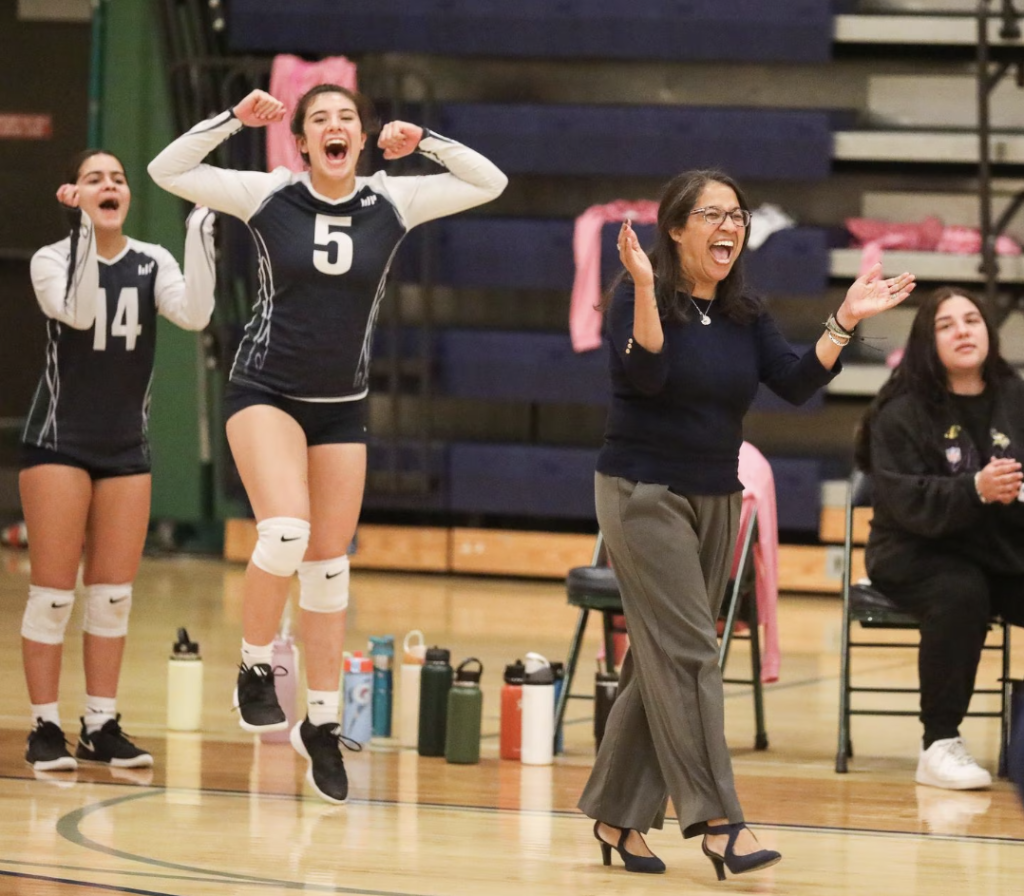 "It's crucial to our success," said Pamela Leete, who has coached the girls' and boys' volleyball teams at the school since their inception. "A lot of athletics is about life lessons, and developing social skills."
To enhance the experience, Leete, who teaches English at nearby St. John's Prep, has movie nights with her players, and takes them to college games.
Her two assistants, Corey Klass Jr. and Arianna McGee, are both Essex Tech alums, Klass now playing on the men's team at Endicott while pursuing an engineering degree, and McGee working full-time as an electrician. "They've taken two different paths," she said proudly. "Education in athletics."
Isa Bishop, a two-year softball captain from Peabody who plans to play in college, works at the Angell at Essex non-profit veterinary clinic on campus, as well as having a part-time job. "I love this school, being able to split my academics with my shop and hands-on experience," said Bishop, who would like to major in criminology in the canine training curriculum.
On the ice, Armani Booth is a 6-foot-2-inch, 230-pound force on the blue line for Mark Leonard's Hawk hockey team that went 18–1–2 last winter en route to the Division 3 quarterfinals against Scituate.
Off ice, and when he is not playing lacrosse, Booth is working for his grandfather, Stephen Sylvia, and his electric company in Peabody. "I can't be sitting around," he said. "I love the electrical, and playing sports made me break my comfort zone. I've gained confidence."
Essex Tech has shifted fulltime to the Cape Ann League, and with the move, there will be stiffer competition, which undoubtedly, will impact win-loss records.
"We continue to grow," Murphy said. "We are making sports matter here, it has helped put us on the map."