Dear Families:
We are delighted to begin our 2023-2024 school year in just two weeks. We look forward to welcoming our students back to school where our dedicated faculty will work every day to create and deliver dynamic lessons in our career technical and agricultural (CTAE) areas and in our academic classrooms. Our goal is to help students to grow as learners and to promote a positive school culture at Essex Tech.
The administrative team has been meeting throughout the summer to prepare for the 2023-2024 school year. We have an exciting year ahead, which will include increased collaboration between academic and CTAE classes; more on-campus construction projects; and our continued work on our strategic objective: equity and belonging to ensure that all students feel safe and supported in our learning community. We have also hired some amazing new teachers, who will be excellent additions to our educational faculty.
Here is the schedule for the first week of school:
Monday, August 28, 2023: Teacher Professional Development Day. No school for students.
Tuesday, August 29, 2023: Teacher Professional Development Day. No school for students.
Wednesday, August 30, 2023: First day for all. This is a full day of school with a 7:45 am start.
Thursday, August 31, 2023: Second full day for all.
Friday, September 1, 2023: No school for students and staff
Monday, September 4, 2023: No school – Labor Day – School is closed.
For additional dates and details please view the 2023-2024 School Calendar. There have been some changes since the June 30, 2023 version was released.
Student Schedules
Student schedules are complete and accessible in Aspen. If your student has a schedule concern, please be sure to complete the following form. Please do not contact School Counselors directly, as they are not yet back from summer vacation.
CTAE Uniforms
Program-specific uniforms are required as we train our future workforce. Safety glasses are also required and can be purchased online or at any hardware store or Amazon. Please reach out to your CTAE Coordinator if there are financial considerations. Otherwise, the expectation is that students are prepared from Day 1 as we are training the future workforce and being prepared is a step to being a good employee.
Student Parking
All seniors should have received an email regarding parking on campus on Monday, August 14, 2023. Parking applications will be open exclusively for seniors until Monday, August 21, 2023, at which time juniors will be able to apply for parking permits. Juniors should be on the lookout for an email with parking permit information and the necessary application.
Required Information
Next week, each family will receive an additional email from us with a SNAP CODE and a link to the Required Information Form.This form will allow you to complete all required documents and signoffs online using one form. The online form will include:
Student Biographical Information
Family/Emergency Information
Medical Information
Directory Information
The Student Handbook
Technology Responsible Use Policy
We asked that each family complete the Required Information Form by Friday, September 8, 2023.
Additional Information
In an effort to be more sustainable, we are asking that you view online information essential to the start of the school year at essexnorthshore.org/families. The required items that we ask you to review and become familiar with are listed below.
Transportation: Bus routes have been updated and are available for review on the Transportation Page.
School Meals Information: Please review the following letter from our Manager of Food Services, Mr. Brian Shaw, for important information regarding universal free lunch and the school lunch program.
School Lunch Accounts: Please see this link to set up a school lunch account for a-la-carte food and drink items with MySchoolBucks.com.
Free-and-Reduced-Meals Application: If applicable, please complete the application, found on the Families page of the website, and return to school as soon as possible. The earlier it is received; the faster it can be processed.
Medication Administration Consent Form and Medication Order-Physician Form: These forms are also required if your student will take any prescription medications during the school day. These forms are also available at essexnorthshore.org/families.
Please update online or return all required forms (if applicable) to Essex North Shore Agricultural & Technical School by September 8, 2023.
Save the date: Back-to-School Night
We are planning to have our Back-to-School Night on Tuesday, September 12, 2023. This will give families the opportunity to meet their student's teachers and learn about class expectations. We will provide more details regarding the schedules in the near future.
Student Activities Fee
Starting this school year, we will be charging a fee for students to participate in our Student Activities Clubs. This fee will be $50.00 per club per year. There will be a cap of $150 per student if participating in several clubs. More information to follow in our weekly memos.
We look forward to welcoming our students back to campus on Wednesday, August 30, 2023, the first day of school!
Enjoy the rest of the summer!
Sincerely,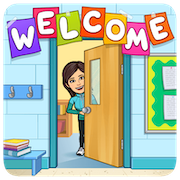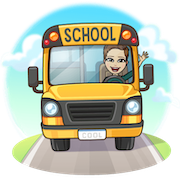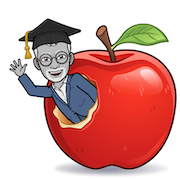 Heidi T. Riccio, Ed.D., Superintendent-Director
Shannon B. Donnelly, M.A.T., Principal
Thomas J. O'Toole, Assistant Superintendent