Dear Families:
We are delighted to begin our 2023-2024 school year in about two weeks! We look forward to welcoming your student in person to Essex North Shore Agricultural & Technical School where our dedicated faculty will work every day to create and deliver dynamic lessons in our career technical and agricultural areas and in our academic classrooms. Our goal is to help students to grow as learners and to promote a positive school culture at Essex Tech. You will soon find out that Essex North Shore Agricultural & Technical School has an educational faculty and staff who are second to none.
Transitioning into high school is an important yet challenging step for young adolescents and their caregivers.  The administrative team at Essex North Shore Agricultural & Technical School has been meeting throughout the summer to prepare for the 2023-2024 school year and has scheduled two important events to assist families with this transition.
New Parent/Guardian Orientation – Tuesday, August 22, 2023, 6:00-7:30 pm
The school will be open for parents to sign in from 5:15 to 5:55 pm. Please note that this event is for parents/caregivers only. We anticipate a large number of people will attend, and there is limited seating in the presentation areas; therefore, students are not allowed to attend. Be assured that students will have their own orientation. Please also note that the New Parent/Guardian Orientation time will not be utilized for school tours or individual family conferences due to the length of the program. Interpreter services are available if you find it helpful, please contact Katia Lugo, our Bilingual Family Liaison at klugo@essextech.net. We will video the presentations for individuals who are not able to attend in person. The videos will be posted to the Class Hub on Wednesday, August 23rd.
New Student Orientation Day – Thursday, August 24, 2022, 7:45 am-12:00 pm
Many Essex North Shore Agricultural & Technical School staff and our amazing student mentors will spend the morning preparing your children for this next step in their educational careers. This event is for all students in the Class of 2027, as well as our new students in the Class of 2025 & 2026. Bus transportation will be provided to and from school. Students will be picked up by buses at the regularly scheduled morning time and location. Bus schedules are available on our website on the Transportation Page. Please be sure that students arrive at the bus stop 10 minutes early for pickup. Students will be dismissed at 12:00 pm. If you choose to drive your student to and from orientation, please proceed to the parking lot by the Gymnasium in the rear of the building to drop off and pick up. This is a fun and active day. Students should dress in comfortable, casual clothes and wear sneakers or walking shoes. Students are encouraged to bring a bottle of water; a light snack will be provided before students leave. During orientation, all students will be photographed for their school identification. In addition, a packet of information and forms, including your student's schedule, will be given to them on New Student Orientation Day.
Here is the schedule for the first week of school:
Monday, August 28, 2023: Faculty Professional Development Day. No school for students.
Tuesday, August 29, 2023: Faculty Professional Development Day. No school for students.
Wednesday, August 30, 2023: First day for all. This is a full day of school with a 7:45 am start.
Thursday, August 31, 2023: Second full day for all.
Friday, September 1, 2023: No school for students and staff
Monday, September 4, 2023: No school – Labor Day – School is closed.
For additional dates and details please view the 2023-2024 School Calendar.
Important Information
In an effort to be more sustainable, we are asking that you view information essential to the start of the school year online at essexnorthshore.org/families. The required items that we ask you to review and become familiar with are listed below. However, we believe you will find other helpful information such as the bell schedule and lunch schedule.
School Meals Information: Please review the following letter from our new Director of Food Services, Mr. Brian Shaw, for important information regarding universal free lunch and the school lunch program.
School Lunch Accounts: Please see this link to set up a school lunch account for a-la-carte food and drink options with MySchoolBucks.com.
Free-and-Reduced-Meals Application: (This will also be included in your student's Orientation folder.)
If applicable, please complete the application found on the Families page of our website and return it to school as soon as possible. The earlier it is received, the faster it can be processed.
Medication Administration Consent Form and Medication Order-Physician Form: These forms are also required if your student will take any prescription medications during the school day.
With regard to school supplies, Essex North Shore does not prepare a supply list. Teachers will provide students with a list of recommended materials and supplies during the first week of classes. In addition, students will receive a Dress for Success document in their Orientation folder that outlines the dress requirements for all career technical and agricultural areas. Please note: students are not allowed to wear hats or hoods in our school buildings.
Chromebooks
All students are required to have a Chromebook managed by Essex Tech as their one-to-one learning device. We have multiple sessions available for families to have personal Chromebooks enrolled in the school's information management session or pick up a borrowed Chromebook from the school for the year. These sessions were held on August 16th and 17th and there will be a pick up session on August 25th from 9:00-11:00 am. All families should plan to attend one of the Chromebook sessions. During these sessions, families bringing their own Chromebooks will be assisted in enrolling their Chromebooks into the Essex Tech management system. Families that are borrowing Chromebooks from the school will fill out a Technology Loan Agreement, pay the technology fee of $50.00, receive the Chromebook, and receive assistance with setting up. More information about the Chromebook 1-to-1 Program can be found on the Technology Department webpage.
Save the Date: Back-to-School Night
We are planning to have our Back-to-School Night on Tuesday, September 12th. This will give caregivers the opportunity to meet their student's teachers and learn about class expectations. We will provide more detail regarding the schedules in the near future.
We are looking forward to meeting you on August 22nd at our New Parent/Guardian Orientation and welcoming our new students on August 24th at our New Student Orientation. Enjoy the rest of the summer!
Sincerely,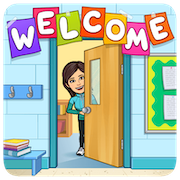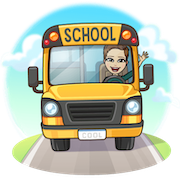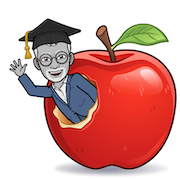 Heidi T. Riccio, Ed.D., Superintendent-Director
Shannon B. Donnelly, M.A.T., Principal
Thomas J. O'Toole, Assistant Superintendent