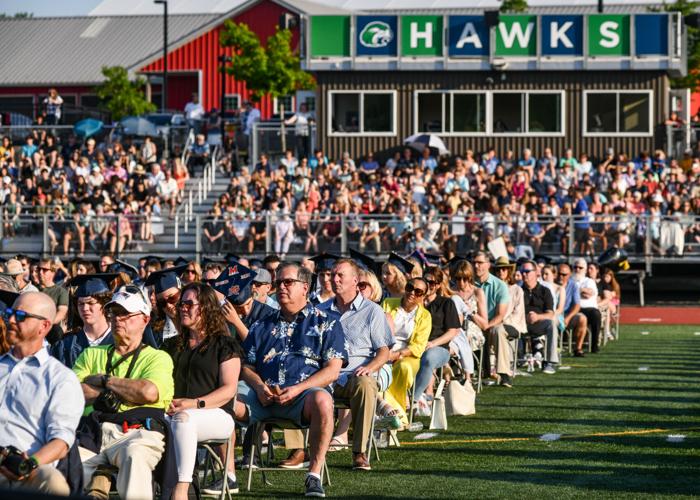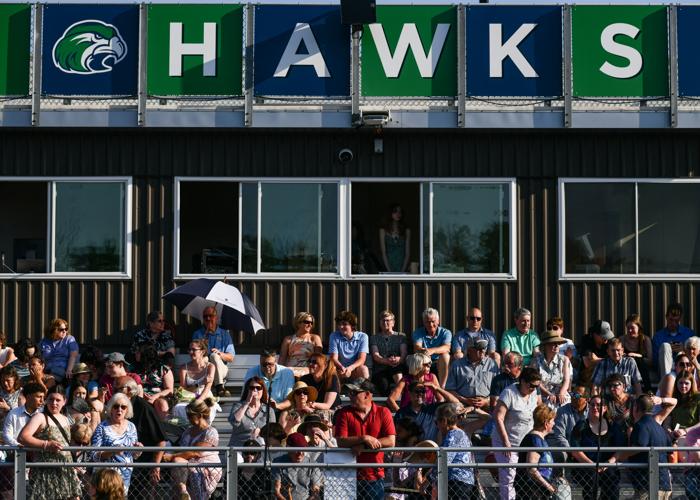 DANVERS — Thursday afternoon, 394 students from 53 different communities graduated from the Essex North Shore Agricultural & Technical School.
Students themselves were involved in many aspects of the ceremony's preparation, with students from construction/landscaping programs helping to prepare the school grounds, the horticulture program providing floral arrangements, media communication programs photographing and livestreaming the event, and a variety of other preparations that highlight the school's diverse areas of education and instruction.
"Our mission statement makes clear that at Essex Tech we promote technical agricultural and academic excellence. Tonight, we can say that you have achieved this because you took a chance, you persevered, you excelled at your craft, and you earned your seat on this field," Superintendent Heidi T. Riccio said.
The keynote speaker, Lt. Gov. Kim Driscoll, a parent of two previous Essex Tech graduates herself, ended her address with a request of the graduates. "I want to ask you to get involved in your community. You are not too young to make a difference. You can get active on your college campus or in your workplace, you can get involved in student government or local government, you can volunteer for a community organization or a political campaign – It doesn't even have to be mine."
Class salutatorian Thomas S. Politano, a Lynn resident who will be attending Brown to study English and economics, remarked on the unique choice he and his classmates have made in attending an agricultural and technical school.
"We wanted to work, not only with our minds, but with our hands. We didn't want to sit and meet rows of desks scribbling away. We all needed to find and pursue what we love. So we came here and we built, and sometimes we tore down, and planted, and painted, and nurtured, and tested, and cooked, and we grew — we are becoming ourselves, and we have so many to thank," said Politano.
Sharonjit Kaur of Danvers, who will be attending Wentworth for civil engineering, delivered the 2023 Outstanding Vocational Technical Student Address, commenting on the autonomy the school has afforded them in entering the workforce.
"As young adults, we were exposed to practical workforce occupations that granted students autonomy into their field of work, and the responsibilities that encompass it. You all took control of your education from the beginning, and you all should be proud of yourself for getting to where you are today," said Kaur.
Valedictorian Nathan P. Hammerschmitt Le Gal of Lynn, who will be attending Dartmouth to continue his study of natural science, reassured classmates that they will continue to grow no matter their next step.
"If you find yourself in my position, slightly paralyzed by the thought of 'finding what makes you happy', know that there really is no right path. There are only the decisions you make and their resulting perspectives that you'll gain."
The pledge of allegiance was led by Anthony D. Bonfanti, John J. Bucchiere IV, Caleb C. McNair, Michael R. Pelletier, and Brynn Steeves.
Mara Stein, a junior carpentry student from Peabody performed the national anthem.
"As you leave us today, stand tall and be proud as you go on to your bright and successful futures," said Principal Shannon B. Donnelly, "please remember that you have finished strong and that your Essex Tech team is always here for you."