Good Afternoon, Families!
It was another busy week on campus! Our grade 10 students took the MCAS Biology Test on Tuesday and Wednesday. We had several after school activities. Our lacrosse girls beat Gloucester. Students were working on both sides of Maple Street. FFA inducted their new officer team for 2024 and more! We are in the home stretch of the school year, and we hope everyone is excited to #finishstrong!
Upcoming Schedule
Here is a preview of the schedule for next week.
Monday, June 12, 2023
Day 4: Blue
Tuesday, June 13, 2023
Day 5: Blue
Wednesday, June 14, 2023
Day 1: Blue
8:45 am Late Start
Thursday, June 15, 2023
Day 2: Blue
Friday, June 16, 2023
Day 3: Blue
Here is a look ahead to our last week of school
Monday, June 19, 2023
No School: Juneteenth
Tuesday, June 20, 2023
Day 5: Blue
11:00 Early Release for students
Wednesday, June 21, 2023
Day 6: Green7:45 am start
11:00 am Early Release for students
Superintendent-Director End-of-Year Report
We are pleased to report the District School Committee approved the Superintendent-Director's end-of-year report. This report was a culmination of the work our school community accomplished during the 2022-23 school year. This will assist the School Committee in determining if Dr. Riccio met her SMARTIE goals approved by the committee in the fall. A special thank you to the DMC program, Dr. O'Toole, Principal Donnelly, and Mr. Marino for their assistance in compiling the data to support the document. As we left the campus, a beautiful rainbow covered our campus (picture below).
Video Introduction
EOY SMARTIE GOALS
EOY REPORT
Marc Lemieux Memorial Scholarship
Marc was a 2018 graduate of Essex Tech from our Environmental Science program. He was a Salem resident and tragically passed away in late May. Marc's former teacher from Salem has started a scholarship account for him to be presented to a student. They would love to fund this scholarship for many years and need your support. Consideration of a donation is sincerely appreciated. You can send checks in Marc's name to Shelby Collins in the Superintendent's office.
4:15 pm Late Bus
The last day of 4:15 pm late buses will be Tuesday, June 13th. There will be NO 4:15 late buses on Thursday, June 14th and for the remainder of the school year.
Approved Handbook
The District School Committee approved the Student Handbook for the 2023-2024 school year last night. Please find the document and changes below.
Student Handbook
Student Handbook Changes
In case you missed it!
Click here to view our previous messages.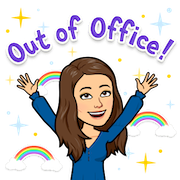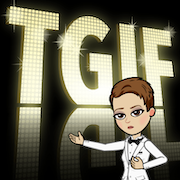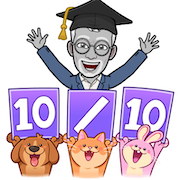 Heidi T. Riccio, Ed.D., Superintendent-Director
Shannon B. Donnelly, M.A.T., Principal
Thomas J. O'Toole, Assistant Superintendent 
Essex North Shore Agricultural & Technical School
565 Maple Street | Hathorne, MA 01937
(978) 304-4700 | EssexNorthShore.org
Find us on Twitter | Facebook | Instagram 
Create | Encourage | Promote | Develop 
Pictures of the Week
A Rainbow graced our campus on Thursday evening.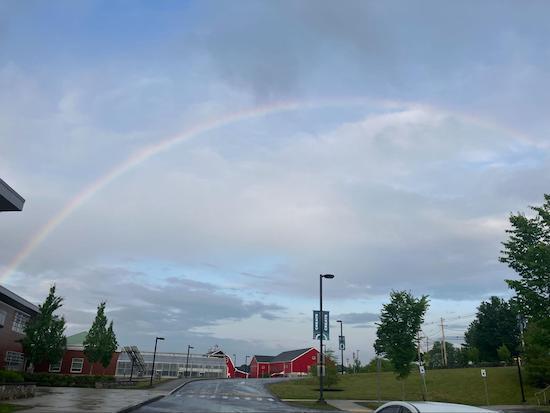 While one of us is visibly excited, we are happy to announce that MCAS testing for the school year is now completed.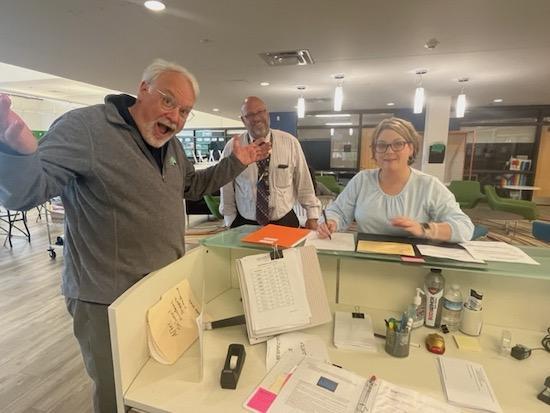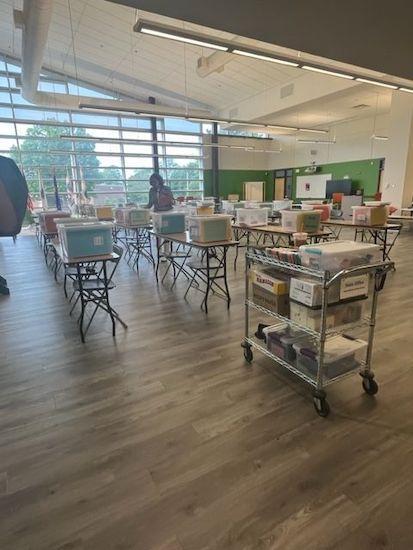 We were excited to enjoy the tasty treats prepared for the 1st-Annual Frappe Competition. (And, yes, it was much too difficult to select a winner.)