Good Afternoon, Families!
We had a fantastic evening for the Senior Prom on Tuesday and the Graduation ceremony on Thursday. It was exciting to send our seniors off with these amazing events. And it was truly a great day to be a Hawk. To our class of 2023, we wish you all the best.
Upcoming Schedule
Here is a preview of the schedule for next week.
Monday, June 5, 2023
Day 9: Green
Tuesday, June 6, 2023 MCAS Biology Test
Day 10: Green
7:45 am start for grades 9 and 10
10:50 am start for grades 11
Wednesday, June 7, 2023 MCAS Biology Test
Day 6: Green
7:45 am start for grades 9 and 10
10:50 am start for grades 11
Thursday, June 8, 2023
Day 7: Green
Friday, June 9, 2023
Day 8: Green
MCAS Schedules
The Next-Generation MCAS Biology Test administration for Grade 10 students will take place on Tuesday, June 6th and Wednesday, June 7th. Grade 9 and 10 students will arrive at 7:45 am. Grade 9 students will go to their CTAE program area, and Grade 10 students will take the MCAS Biology Test. Grade 11 students will arrive at 10:50 am.
Late Buses for Grade 11 Students During MCAS
Sign-ups for the late buses have closed. Bus pick-up schedules will be available on Monday, June 5th and will be emailed to the students.

Grade 9 Movie Night
Class of 2026 Movie Night Fundraiser! Please "Suit Up" for The Rise of Gru" movie on Friday, June 9th. To support the Class of 2026! Students are encouraged to "Suit Up" with either a dress suit or a jogging suit (or whatever is comfy). Bring your own lawn chair, bean bag, pillow, and/or blanket! Doors open at 6:30 pm. The movie starts promptly at 7 pm. Please see the flyer for more details and to scan the QR code to purchase tickets! Thanks so much for your support!
4:15 pm Late Bus
The last day of 4:15 pm late buses will be Tuesday, June 13th. There will be no 4:15 late buses on Thursday, June 15th.
Student Activities Calendar
For information regarding Student Activity meetings, please view our Student Activities Calendar.
In case you missed it!
Click here to view our previous messages.
Enjoy the weekend!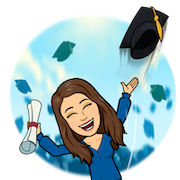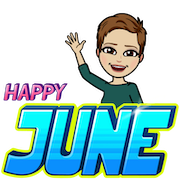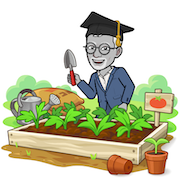 Heidi T. Riccio, Ed.D., Superintendent-Director
Shannon B. Donnelly, M.A.T., Principal
Thomas J. O'Toole, Assistant Superintendent
Essex North Shore Agricultural & Technical School
565 Maple Street | Hathorne, MA 01937
(978) 304-4700 | EssexNorthShore.org
Find us on Twitter | Facebook | Instagram
Create | Encourage | Promote | Develop
Pictures of the Week