Good Afternoon, Families!
We have had a fabulous Teacher and Staff Appreciation Week! It was a week filled with fun treats and surprises for our amazing teachers and staff. We would also like to give a huge shout-out to our PTO! You made this week amazing for our teachers and staff, and we greatly appreciate you.
Upcoming Schedule
Here is a preview of the schedule for next week.
| | |
| --- | --- |
| Monday, May 8, 2023 | Day 9: Green |
| Tuesday, May 9, 2023 | Day 10: Green |
| Wednesday, May 10, 2023 | Day 1: Blue 8:45 am Late Start |
| Thursday, May 11, 2023 | Day 2: Blue |
| Friday, May 12, 2023 | Day 3: Blue |
MCAS Schedules
The Next-Generation MCAS Mathematics test administration for Grade 10 students will take place on Tuesday, May 16th and Wednesday, May 17th. Grade 9 and 10 students will arrive at 7:45 am. Grade 9 students will go to CTAE, and Grade 10 students will take the MCAS test. Grade 11 and 12 students will arrive at 10:50 am.
Late Buses for Grade 11 and 12 Students During MCAS
While our juniors and seniors do not have to worry about MCAS testing, the testing does cause a change in their schedule. Tuesday, May 16th and Wednesday, May 17th, juniors and seniors will arrive at school by 10:50 am. We will provide bus transportation for those that need a ride. However, students will need to sign up for bus transportation for pickup on the morning of the 16th and 17th. Please click here to sign up for a ride. Sign-ups are available until May 8th to allow time to complete the routes for our drivers. If students do not sign up for a bus, they will need to drive or get a ride to school. Please note: Buses will follow the regular bus schedule for Grade 9 and 10.
MCAS Biology After-School Prep
We will offer seven after-school MCAS Biology Prep classes beginning Thursday, May 18, 2023, from 2:45-4:15 pm. This is for 10th graders taking the MCAS Biology Test on June 6th and 7th. If you want your student to attend, please complete this SIGN-UP FORM and be sure to tell your student to attend the first session beginning on Thursday, May 18th. We will announce the classroom location the morning of May 18th. While having students attend all 7 days is optimal, if a student has to miss a day or two, please have them sign up and join us on the days that they can attend.
The Larkin Gala Tickets for Sale!
The Larkin Gala is fast approaching, and we would love families to take part. Tickets are $150.00 each, or a table of 10 for $1200.00. This is an annual fundraiser filled with food, raffles, and fun! Tickets can be purchased online or by writing a check to "ENSATS Larkin Gala." All proceeds support the construction costs of the Larkin Memorial Cottage. Donations are being accepted for raffles and auction items. Get your tickets HERE.
SkillsUSA Donations
SkillsUSA is looking for donations for our SkillsUSA National Competition. Donations will go towards equipment, fees, and travel costs. Your support is vital to the success of our program. You can also support us by sharing the fundraiser page with your own network of friends and family. Head to our fundraiser page to share. Any donation amount has a major impact on our program. Donate Here: https://bit.ly/427t6kZ.
Dress Code Reminders
As a reminder, we do still have a dress code. As the weather gets warmer, we tend to see students who are not dressed appropriately. Teachers have been asked to refer students who are out of dress code to the Assistant Principals office and to refer students who are out of uniform to the CTAE office. We are training our future workforce and dressing appropriately is an important employability skill. If your student needs a refresher on the dress code, here is a link to the Student Handbook; the dress code information can be found on pages 26 and 27.
Get your Spring Raffle Tickets!
ONLY TWO DAYS LEFT to buy entries for the PTO Spring Raffle. One winner will take home all of the prizes, a package that totals $4,000! Please support the Essex Tech PTO in reaching their fundraising goal, so that they can continue to provide the many initiatives they sponsor for the students, staff, and teachers at ENSATS!
https://essexnspto.rallyup.com/2023springraffle
Attention Graduating Seniors from Peabody
All seniors who attended Peabody elementary schools are invited to a Senior Clap Out on Friday, May 26th. Please click here for more information, and please bring your Essex Tech student ID if you attend.
Corn Hole Tournament
The Boys Lacrosse Team is having a Cornhole Tournament on Friday, May 19th. Please click here for details.
Drama Club Production
Best of luck to our Drama Club as they present their Spring Musical, The Addams Family today and tomorrow. If you are unable to make the show this weekend, there will be shows on May 12th and May 13th as well. All tickets are $12, and all shows will be performed in Alumni Gymnasium. If you have any questions, email drama@essextech.net. Reserve your seats NOW by using this LINK.
Sounds of Essex Tech Integration Academy
Essex Tech students are engaged in an integration academy with Express Yourself (EXYO), a Beverly-based performing arts program, and have been filming at school over the past two months to capture the "Sounds of Essex Tech." This film clip will premiere at the Wang Center in Boston on May 25th from 7:00-9:00 pm at EXYO's 29th-annual performance entitled "SPLASH." Attendance is free at this event, and we will be offering bus transportation to and from school to the Wang Center on May 25th. We are excited about our ongoing collaboration with EXYO and the creative opportunities they have offered our students this year. For anyone interested in attending, here is the link to register.
Student Activities Calendar
For information regarding Student Activity meetings, please view our Student Activities Calendar.
In case you missed it!
Click here to view our previous messages.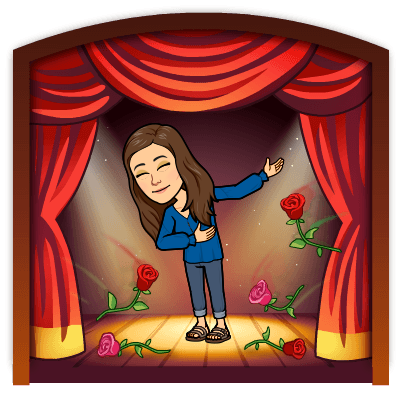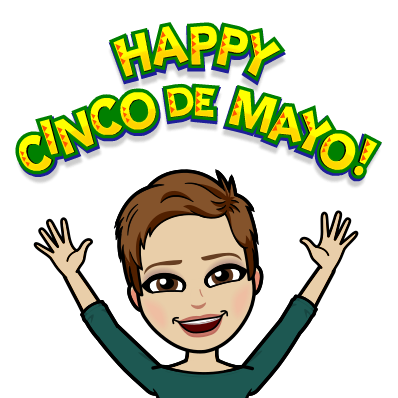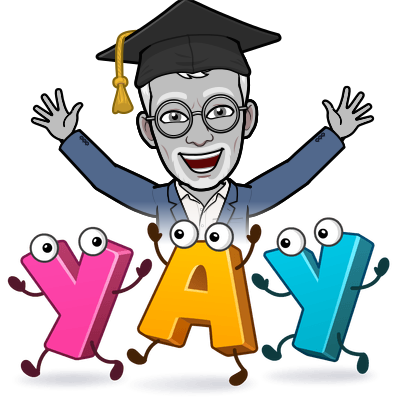 Heidi T. Riccio, Ed.D., Superintendent-Director
Shannon B. Donnelly, M.A.T., Principal
Thomas J. O'Toole, Assistant Superintendent
Essex North Shore Agricultural & Technical School
565 Maple Street | Hathorne, MA 01937
(978) 304-4700 | EssexNorthShore.org
Find us on Twitter | Facebook | Instagram
Create | Encourage | Promote | Develop
Pictures of the Week
This week, it was Teacher, Principal, and Foodservice Appreciation Week and what a week on campus! Here, you see our "lunch ladies" having fun while working!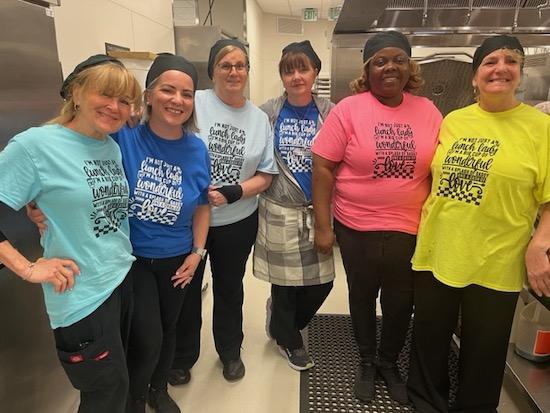 Our awesome PTO spent the whole week on campus celebrating our teachers! Ms. Carter just happened to photobomb this picture!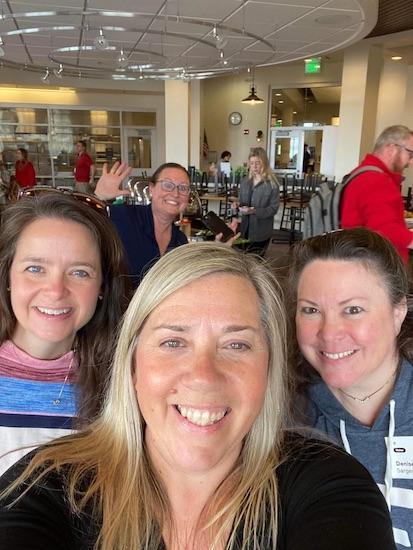 Teacher Sam Kelly enjoying some special treats!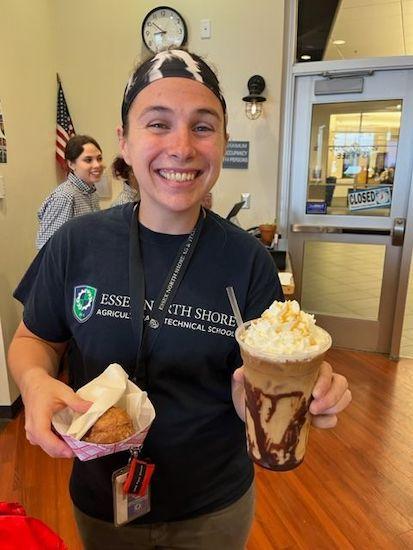 Mr. Stark, Mr. Bilton, and Ms. Donnelly observed the "Hate Ends Now" exhibit at St. John's Prep.