Good Afternoon, Families!
Happy Mother's Day to all those moms out there in the Essex Tech learning community. We would also like to thank our school nurses as this is National Nursing Week. They do a great job taking care of our students, and we greatly appreciate them and the important work they do.
Upcoming Schedule
Here is a preview of the schedule for next week.
Monday, May 15, 2023
Day 9: Green
Tuesday, May 16, 2023 MCAS Mathematics Test
Day 10: Green 7:45 am start for grades 9 and 10
10:50 am start for grades 11 and 12
Wednesday, May 17, 2023 MCAS Mathematics Test
Day 6: Green 7:45 am start for grades 9 and 10
10:50 am start for grades 11 and 12
Thursday, May 18, 2023
Day 7: Green
Friday, May 19, 2023
Day 8: Green
MCAS Schedules
The Next-Generation MCAS Mathematics Test administration for Grade 10 students will take place on Tuesday, May 16th and Wednesday, May 17th. Grade 9 and 10 students will arrive at 7:45 am. Grade 9 students will go to their CTAE program area, and Grade 10 students will take the MCAS Mathematics Test. Grade 11 and 12 students will arrive at 10:50 am.
Late Buses for Grade 11 and 12 Students During MCAS
Sign-ups for the late buses have closed. Bus pick-up schedules will be available on Monday, May 15th.
May is Mental Health Awareness Month
Essex Tech's Wellness instructors and school counselors recently delivered the Boston Children's Hospital Break Free from Depression curriculum to our Grade 9 students during their Health Classes. This evidenced-based curriculum is introduced to our entire Grade 9 classes every May during Mental Health Awareness Month to be sure our students are well informed of mental health themes and know how to access school and community-based resources. We are sharing here with our caregivers a few recommended resources for you as well to inform and support your child and family as it relates to youth mental health:
We also want to remind everyone to seek help should a concern arise for oneself or for another by calling 911, going to their nearest Emergency Room, or contacting a local community Psychiatric Emergency Center:
Eliot Emergency Services 800-988-1111
Beth Israel Lahey Health Behavioral Services 978-521-7777
Advocates Emergency Services 800-640-5432
24/7 Suicide and Crisis Line Call or Text 988
School Counseling Department
The Essex Tech School Counseling Department is excited to share that we will be expanding our office space to accommodate servicing more students through the School Counseling offices next to the Main Office. Construction began earlier this week, and while this is taking place the School Counseling Suite reception area next to the Main Office is temporarily closed and relocated. During construction, our School Counseling Department's Administrative Assistant, Ms. Larivee, is receiving students with the assistance of Ms. Kelly in the Main Office. Ms. Larivee's phone extension remains the same: ext. 3115. Grade 10-12 students will continue to meet with their school counselor in their counselor's existing office by reporting to the Main Office and then being escorted to their counselor's office via an alternate route.
MCAS Biology After-School Prep
We still have available seats for seven after-school MCAS Biology Prep classes beginning Thursday, May 18, 2023, from 2:45-4:15 pm. This is for 10th graders taking the MCAS Biology Test on June 6th and 7th. If you want your student to attend, please complete this SIGN-UP FORM and be sure to tell your student to attend the first session beginning on Thursday, May 18th. We will announce the classroom location on the morning of May 18th. While having students attend all seven days is optimal, if a student has to miss a day or two, please have them sign up and join us on the days that they can attend.
Parking on side streets
We are asking that your child does not park on the side streets near our campus. We have opened up more spots, and it is important that we show our neighbors respect and who we are as Hawks. If your child is in need of a spot, please see the Assistant Principals.
The Larkin Gala Tickets for Sale!
We are almost one week away from our annual Larkin Gala! This is a great event to get together, eat some delicious food, and honor a local veteran! All proceeds will support the Larkin Cottage build. You can purchase tickets here. We also opened our online auction. Items will be highlighted daily leading up to the event. Feel free to bid on some great items by using the following link: AUCTION.
SkillsUSA Donations
SkillsUSA is looking for donations for our SkillsUSA National Competition. Donations will go towards equipment, fees, and travel costs. Your support is vital to the success of our program. You can also support us by sharing the fundraiser page with your own network of friends and family. Head to our fundraiser page to share. Any donation amount has a major impact on our program. Donate Here: https://bit.ly/427t6kZ.
Graduation Flower Sale
SkillsUSA is hosting its annual Graduation Flower Sale! On June 1st, SkillsUSA will be selling single roses and bouquets of flowers during graduation. We are currently opening reservations for flowers as they sell out fast. Reservations are available through this link. Reservations will be open until May 14th. All reserved flowers must be paid for at graduation.
Destination Imagination Competition
We have two students traveling to Kansas with a team from Salem for DI. Jonas Beaver and Marshall Lobsitz will be attending in late May. If you would like to support their team, please click here.
Student Activities Calendar
For information regarding Student Activity meetings, please view our Student Activities Calendar.
In case you missed it!
Click here to view our previous messages.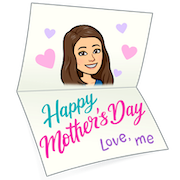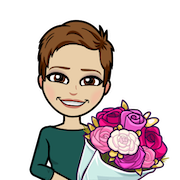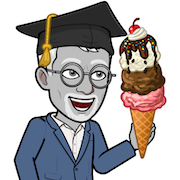 Heidi T. Riccio, Ed.D., Superintendent-Director
Shannon B. Donnelly, M.A.T., Principal
Thomas J. O'Toole, Assistant Superintendent
Essex North Shore Agricultural & Technical School
565 Maple Street | Hathorne, MA 01937
(978) 304-4700 | EssexNorthShore.org
Find us on Twitter | Facebook | Instagram
Create | Encourage | Promote | Develop
Pictures of the Week
The Drama Club put on an amazing musical last weekend. One more show to go to this weekend on Saturday at 6:00 pm!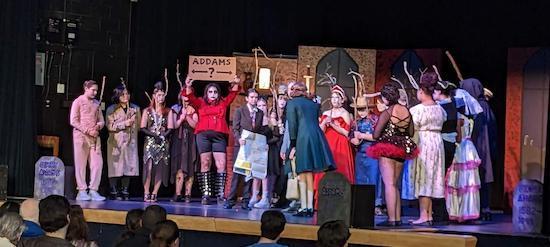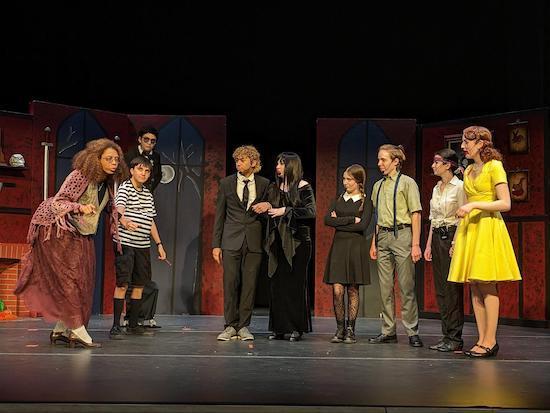 The top 5% of the Senior class had the opportunity to thank a staff member who had an impact on their learning over the years at Essex Tech on Tuesday evening at the Honor Scholar Dinner in the Maple Street Bistro.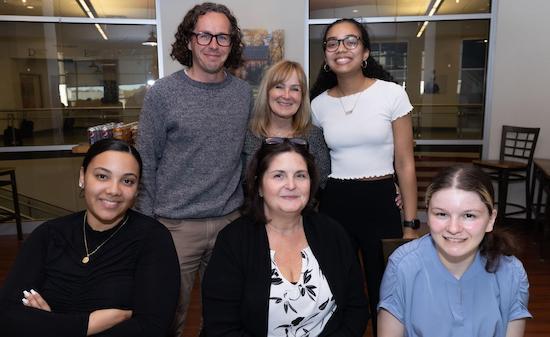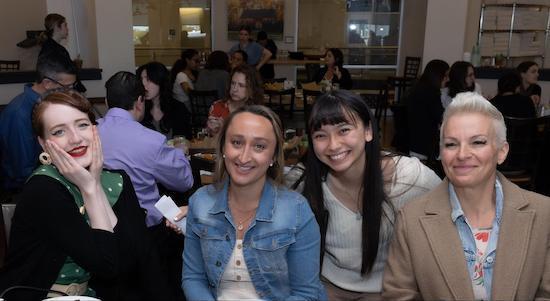 Our Masonry program helped with a large lighting project on South Campus this week! This work will continue with Construction Craft Laborers, Landscaping, and Electrical.