Good Afternoon, Families!
Thankfully, we were able to get by with an early release day rather than a snow day this week. That is one less day in sunny, fair weather June. Thank you to the FF&G team for making sure we were ready to open on Wednesday morning! Now we just need some sun and warmer temps for our Spring sports that begin on Monday.
Upcoming Schedule
Here is a preview of the schedule for next week. Please note all the days next week are blue. This is to accommodate MCAS testing during the week of March 27th.
| | |
| --- | --- |
| Monday, March 20, 2023 | Day 4: Blue |
| Tuesday, March 21, 2023 | Day 5: Blue |
| Wednesday, March 22, 2023 | Day 1: Blue 10:45 am Late Start |
| Thursday, March 23, 2023 | Day 2: Blue |
| Friday, March 24, 2023 | Day 3: Blue |
10:45 am Late Start on Wednesday 3.22.23
We will have professional development for teachers on Wednesday, March 22nd. We will run classes A, B, and C. Bus pick-up times have been adjusted and are listed on the transportation page of the website in the "Late Start" column.
MCAS Schedules
The Next-Generation MCAS English Language Arts test administration for grade 10 students will take place on Tuesday, March 28th and Wednesday, March 29th. Grade 9 and 10 students will arrive at 7:45 am. Grade 9 students will go to their CTAE program area while Grade 10 students will take the MCAS test. Grade 11 and 12 students will arrive at 11:30 am.
Late Buses for Juniors and Seniors during MCAS
While our juniors and seniors do not have MCAS testing, there is a change in their schedule. On Tuesday, March 28th and Wednesday, March 29th, juniors and seniors will need to arrive at school at 11:30 am. We will provide bus transportation for those who need a ride. However, students will need to sign up for bus transportation for pickup on the mornings of the 28th and 29th. Please click here to sign up for bus transportation; sign-ups are available until March 22nd to allow time to complete the routes for our drivers. If students do not sign up for a bus, they will need to drive or get a ride to school. Please note: Buses will follow the regular bus schedule for Grades 9 and 10.
Parking on Side Streets
This is a friendly reminder that students should be looking for a parking pass for on-campus parking. Juniors and Seniors who do not have parking permits are encouraged to visit the Assistant Principals Office to complete a parking permit application and purchase a permit. We have a limited number of spots, and they will be sold on a first-come, first-served basis. The Town of Danvers will be doing no parking on side streets, therefore, out of respect to families who live near our school, we need to refrain from parking on these streets near Essex Tech. Please be considerate when driving in neighborhoods as there are many families with small children.
Spring Athletics Parent Night
Our Spring Athletics Parent Night was held on Wednesday, March 15th. We wanted to share the slide presentation for your review if you have a student who will be participating in a spring sport, and you were not able to attend the meeting.
Talent Show
YOU ARE INVITED… to the Essex Tech Talent Show run by the Essex Stars Dance Team! This fantastic event will take place on Friday, March 31st at 2:45 pm (only for students, staff, and teachers) or 7:00 pm (open to all) in Alumni Gymnasium. Please join us for an evening of the arts with acts featuring singing, music, poetry, contortion, magic, and, of course, dance! We strongly encourage purchasing tickets ahead of time using the QR on our flier or using the link below. For those purchasing tickets at the door, the cost will be $10 in cash only. Essex Tech students will be free with a school ID. Proceeds from this event will go towards supporting the Essex Stars Dance Team For questions or more information, please email our dance teacher Miss Cocco at tcocco@essextech.net
Junior Semi Formal Donations
The Class of 2024 is kindly requesting donations of cans of soda, juice packs, water bottles, individually wrapped candy and precut/individual desserts for the upcoming Spring Fling on March 24th. All donations can be dropped off in the Main Office by March 24th. Please note that the donation is for Mrs. Deacon, the Class of 2024 Faculty Advisor, or for the Class of 2024. Thank you!
Kindness Award
Kindness Week is celebrated in April, and the planning is already underway. If you would like to honor someone who inspires you, nominate them for the Hawks Kindness Award. Nominations will be accepted for any member of the ENSATS community. Any students, staff, teacher, or administrator who exemplify the traits of generosity, teamwork, compassion, and kindness are eligible. Please use the link below to access the nomination form. Nominations will be accepted until March 24th.
Kindness Award Nomination Form
SkillsUSA Cash Calendar
The winners for this week are:
3/11 – Susan King – $50 Cheesecake Factory Gift Card
3/12 – Elaine Chirichiello – Free Collision Repair Car Detailing
3/13 – Olivia Kwong – Texas Roadhouse Gift Bundle + Two Free Entrees
3/14 – Lindy Almeida – $50 Outback Steak House Gift Card + Two Free Appetizers
3/15 – Mary Carter – Serendipitous Souls 1 Hour Massage
3/16 – John Reilly – DMC Custom 18″ x 24″ Canvas
3/17 – Maureen Fisher – $300 Cash + Signed Puck from Craig Smith
SkillsUSA Cash Calendars sales have been extended through the month of March. They can be purchased using this link: Essex Tech Cash Calendar. If you have any questions, please reach out to samantha.cook@eths.education.
Student Activities Calendar
For information regarding Student Activity meetings, please view our Student Activities Calendar.
In case you missed it!
Click here to view our previous messages.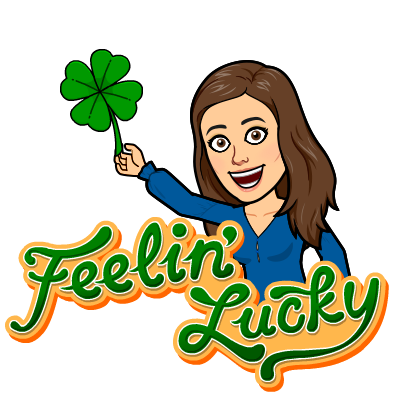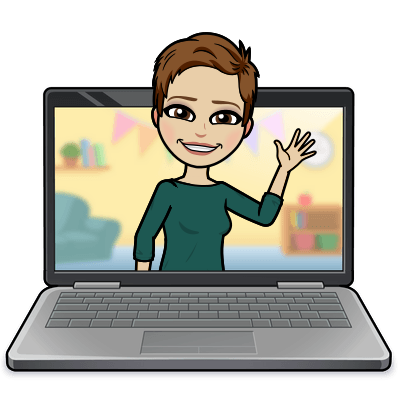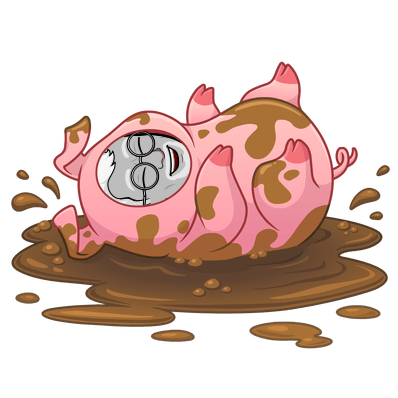 Heidi T. Riccio, Ed.D., Superintendent-Director
Shannon B. Donnelly, M.A.T., Principal
Thomas J. O'Toole, Assistant Superintendent
Essex North Shore Agricultural & Technical School
565 Maple Street | Hathorne, MA 01937
(978) 304-4700 | EssexNorthShore.org
Find us on Twitter | Facebook | Instagram
Create | Encourage | Promote | Develop
Pictures of the Week
Sofia from Danvers serving up some regular guests in the Bistro!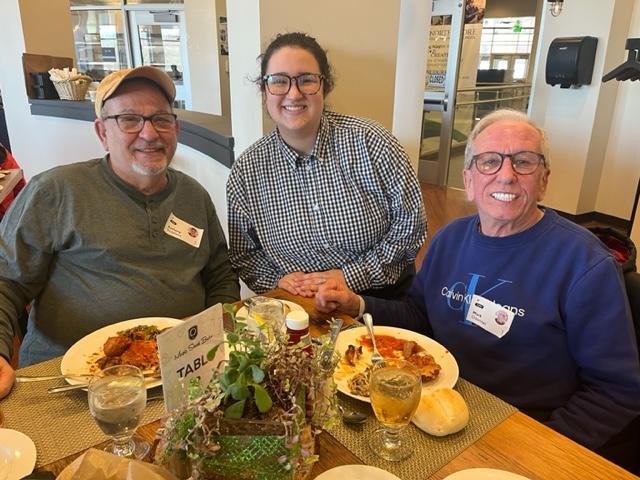 This week, we had the privilege of hosting STOMP performers who were filming on campus for an upcoming event at the Wang Theater! They traveled through programs and hallways spreading their love of music and sound!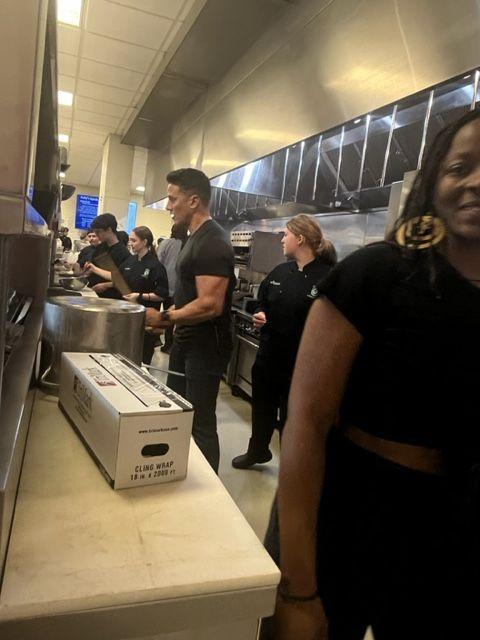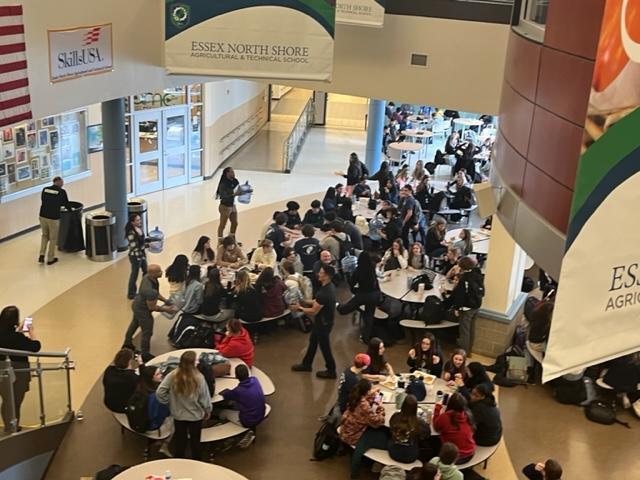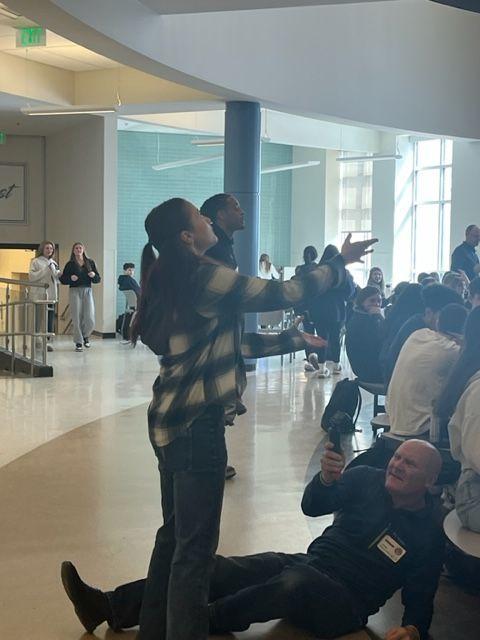 CCL students were hard at work on the Animal Science shed.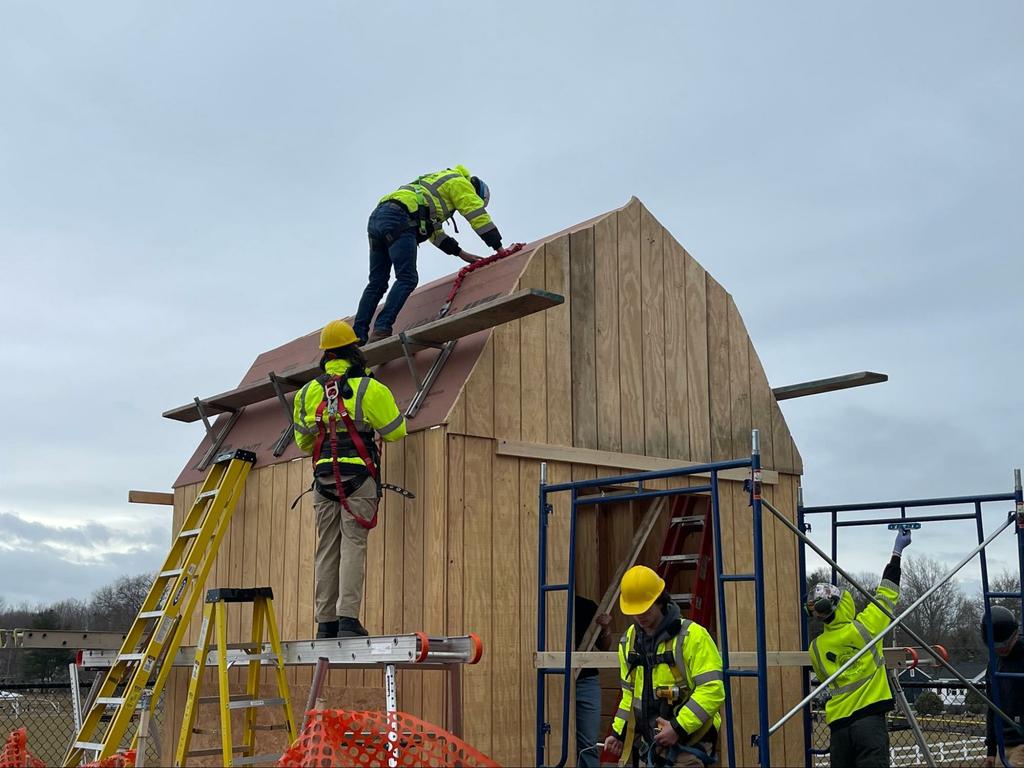 Ski and Snowboard Club visited the Ben and Jerry's Factory while skiing in Vermont last weekend.