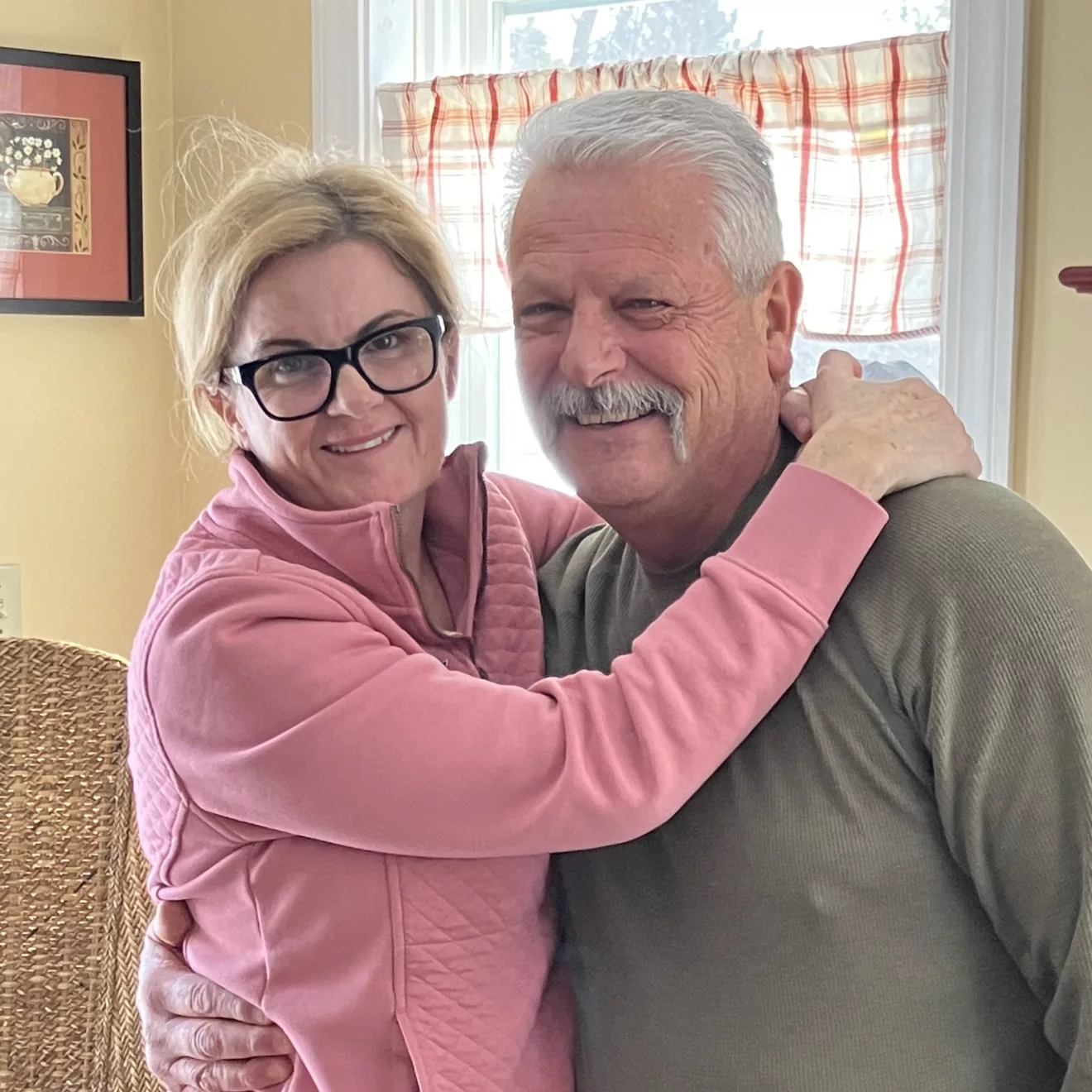 HATHORNE — After more than 20 years of battling kidney disease, Essex Tech masonry teacher David Collins learned last year that his life depended on finding a donor.
Family, friends, and co-workers rallied around the popular teacher, with nearly 100 people signing up to be screened as a potential kidney donor. The search for the perfect transplant match can take up to seven years. But last month Collins learned that the ideal kidney match had been found, and that it would be donated by an unexpected source: his boss.

On Tuesday, Feb. 21, Collins and Essex Tech Superintendent Heidi Riccio underwent surgery at Massachusetts General Hospital during which Collins received one of Riccio's kidneys.
Collins was diagnosed about 20 years ago with IgA nephropathy, a degenerative condition that can be somewhat slowed with medications. Once drugs were no longer effective, Collins underwent dialysis in North Andover three times a week, 3½ hours per visit. He scheduled appointments before and after school to miss as few days as possible, hoping to blunt any impact on his masonry students and their work on the ongoing Larkin Cottage construction project on campus.
"I was planning on taking the year off, but my kids were suffering," he said.
Collins' wife, Stephanie, and daughter, Shelby, researched transplant options, and connected with the Massachusetts General Hospital Transplant Program at Mass General. "They were hell-bent on saving my life," he said.
Collins has taught at Essex Tech and its predecessor, North Shore Tech, since 2000. Superintendent Riccio arrived in 2017. Collins and Superintendent Riccio had worked together on a grant-funded program for the Essex County Sheriff's Department, which supports Collins in teaching hardscaping skills to pre-release inmates in Lawrence.
"He always helps the underdog, the one who needs a bit more support," Superintendent Riccio said.
Superintendent and instructor also bonded over their love for vocational education as a way to help students and adults find their career and passion. Shelby Collins has been Superintendent Riccio's Executive Assistant for two years.
Superintendent Riccio had begun the screening to become a kidney donor three years ago for someone she did not know but did not proceed.
"I don't think I hesitated for a second," she added. "If you can do something to improve someone's quality of life, you do it."
A kidney transplant requires donor and recipient to be a perfect match across six antigens involving blood and tissue type and antibody compatibility. Testing found many near-matches for Collins, including Essex Tech co-workers, but none was perfect until Superintendent Riccio.
Collins and Superintendent Riccio underwent numerous tests and screening to ensure they were both physically and emotionally ready for an operation.
Both thank the Massachusetts General Hospital Transplant Program for its high level of care and support, and thank surgeons Dr. Leigh Anne Dageforde and Dr. Tatsuo Kawai.
Collins and Superintendent Riccio are confident of a full recovery in four to six weeks. Superintendent Riccio said she is feeling great, and is working remotely. Collins anticipates returning to the school full-time in early May.
"After dialysis you feel like you've been run over by a truck," Collins said. "Now I feel like a million bucks."
"In my heart, things happen for a reason," Superintendent Riccio said. "I came to Essex Tech in 2017, met Dave and Shelby became my assistant in 2021. Someone upstairs puts you in situations to be able to make this choice. If anyone is thinking of donating a kidney, I strongly recommend they do it. It is an amazing experience."
"Heidi is my angel," Collins said.