Good Evening Parents/Caregivers and Students:
We hope the students enjoyed the half day yesterday while our teachers presented some fantastic workshops for their peers.  We are up and running as we approach the halfway point in March this coming Tuesday.  Our 10th graders are in their final preparation process for the MCAS English Language Arts Test in two weeks.  Don't forget to spring forward!
Upcoming Schedule
Here is a preview of the schedule for next week.  
Monday, March 14, 2022

Day 9:

Green

Tuesday, March 15, 2022

Day 10:

Green

Wednesday, March 16, 2022

Day 1:

Blue

  8:45 am Late Start

Thursday, March 17, 2022

Day 2:

Blue

Friday, March 18, 2022

Day 3:

Blue
Last Day of School
At the School Committee meeting last night, it was announced that as of today, unless there is another school cancellation due to weather, our last day of school will be on Tuesday, June 21, 2022.  Juneteenth is now a federal holiday commemorating the end of slavery in the United States, and Essex Tech will recognize this day by having no school on Monday, June 20, 2022.  Stay tuned for an updated calendar. 
Course Selection
Grade 9 and 10 course approval forms were emailed home earlier this week.  Caregiver approvals are due back by Monday.  Grade 11 course approval letters will be sent early next week for approval.    
Cornhole Tournament
The Class of 2022 hosted a Student-Staff Cornhole Tournament yesterday afternoon and the winning team was two seniors: Josh Berube from Electrical and Todd Morfis from Plumbing, who beat Mr. Murphy and Mr. Norton in a not-close final match.  Each winning player won $100 and, more importantly, bragging rights.
We hope that all of our students and staff were able to rest and recharge during the February vacation week.  As we have reached the beginning of March, winter sports are winding down, juniors are heading out to cooperative education placements, and SkillsUSA, DECA, and FFA are preparing for their upcoming competitions.  
Larkin Gala
The Gala is just around the corner!  Tickets are available and it is sure to be a great night. This event is a beautiful way to honor Catherine Larkin and support the building of the cottage. The Gala will take place on the South Campus lawn on  Saturday, May 14, 2022. Can't join us? Please consider a donation for our silent auction.
SAT: April 26th
Essex North Shore has made arrangements with the College Board to offer the SAT Test during the School Day on Tuesday, April 26, 2022, to our students.  Priority registration for this SAT School Day opportunity will be given to ENSATS Grade 11 students.  For more information, please click here.
Important Schedule Adjustments for MCAS days
MCAS ELA testing for grade 10 will take place on Tuesday, March 22nd and Wednesday, March 23rd.  School will begin at 7:45 am for 9th- and 10th-grade students on both testing days.  11th- and 12th-grade students will arrive at 11:30 am to start their school day.     
Buses for Grade 11 and 12 Students during MCAS
Once again, students in grade 11 and 12 will arrive at school by 11:30 am on Tuesday, March 22nd and Wednesday, March 23rd.  Any student who will need to ride the bus to school on these days will need to sign up for the bus with Ms. Kelly in the Main Office on March 14th and March 15th.  Once we know which students will need a ride to school, we will determine the routes and email stops and pick-up times to families.
News from the PTO
The Spring Raffle is almost here, and we need your help by donating items to make this year's a huge success!  This fundraiser is our biggest and proceeds raised are used for Teacher Appreciation Week, Senior events, scholarships, and the Underclassmen Summer Sendoff!  Please consider donating an item at the link!
Class of 2024 Fundraiser and Auction!
This class lost out on their middle school graduation, entered high school during the height of the pandemic, and have missed out on quite a bit in their first year and a half. We are hoping that we are turning the corner and they can have amazing junior and senior years, and a senior spring that they remember forever!  Please follow this link to learn more about the upcoming Class of 2024 fundraiser and auction at Giggles Comedy Club and to purchase tickets: https://go.rallyup.com/classof2024raffle22.
Activities: Week of March 14, 2022
The following document includes activities for the: Week of March 14, 2022.
COVID Dashboard and COVID Information Update
Here is the link to our COVID Dashboard.  The Dashboard can be accessed directly on the families page of our website in the COVID-19 section.  
Have a restful weekend.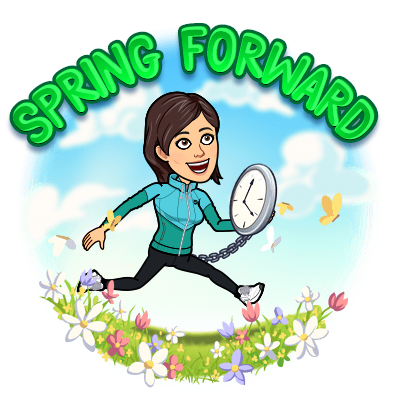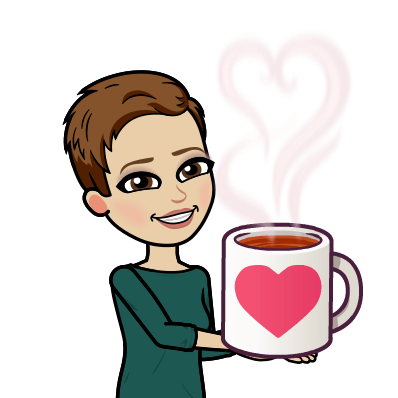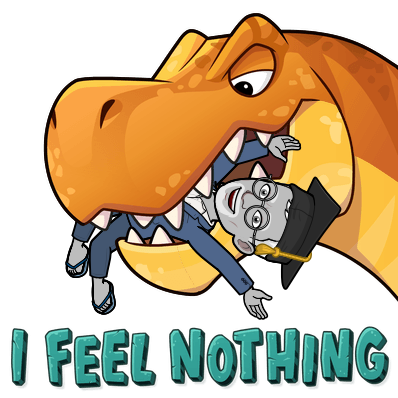 Heidi T. Riccio, Ed.D., Superintendent-Director
Shannon Donnelly, M.A.T., Principal
Thomas O'Toole, Ed.D., Assistant Superintendent
Essex North Shore Agricultural & Technical School
565 Maple Street | Hathorne, MA 01937
(978) 304-4700 | EssexNorthShore.org
Find us on Twitter | Facebook | Instagram 
Create | Encourage | Promote | Develop 
Pictures of the Week
The Class of 2022 held a Student-Faculty Cornhole Tournament yesterday afternoon in the gym. Here is a shot from the first round of the competition.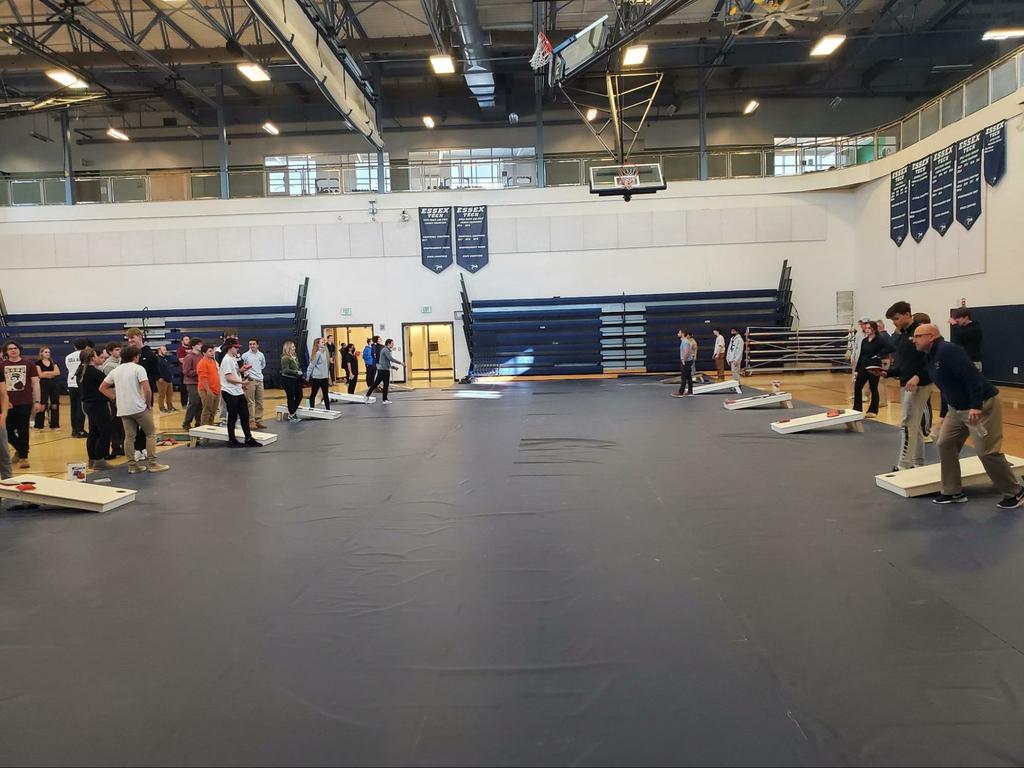 Student mentors from the Winter Integration Academy and the winning team presented at School Committee on Thursday. Great job, Hawks!