Good Evening Caregivers & Students:
Our students and staff seem to be getting into the routine as we began our second cycle this week. Grade 9 students made their exploratory selections and will begin Exploratory #1 on Wednesday, September 22.  It is exciting to see them take this first step toward their career pathways.  We also welcomed our After Dark students this week.  These students attend their comprehensive high schools in the morning and join us for CTE in the afternoon.  
Upcoming Schedule
Here is a preview of the schedule for this coming week.  
| | |
| --- | --- |
| Monday, September 20 | Day 4: Blue |
| Tuesday, September 21 | Day 5: Blue |
| Wednesday, September 22 | Day 6: Green  8:45 am  Late Start  |
| Thursday, September 23 | Day 7: Green |
| Friday, September 24 | Day 8: Green |
Test-and-Stay Program
We are happy to report that our Test-and-Stay Program began this week. This program allows us to test non-vaccinated, asymptomatic students and staff who have been identified as close contacts at school.  They can test upon arrival at school and, if negative, they will remain in school for the day.  Students that participate in the Test-and-Stay Program will not need to quarantine.  In addition, testing can be done for students and staff that experience COVID-19 symptoms during the school day.  In order to participate in the Test-and-Stay Program, we need families to complete the pre-registration-consent online  (https://www.cic-health.com/consent/ma). 
Mask Wearing Support
We are still struggling with students who will not wear their masks properly.  Some students refuse to pull their masks up or refuse to give a staff member their name. This is a serious concern. As of Monday, September 20, any students who are not wearing their masks properly will be sent to the Assistant Principals office if they are in academics and to the CTE office if they are in CTE.  On Monday, the Administrative Team will be calling caregivers and sending students home. They will not return to CTE or their academic classes and they will have to make up any missed work.  It is unfortunate that we have to take this step, but something needs to be done to protect the health and safety of our students and staff. 
Fiscal Year 2023 Supplemental Low-income Data Collection
Essex North Shore Agricultural & Technical School District receives state and local funding to support learning for students whose families are identified as low income. The Massachusetts Department of Elementary and Secondary Education (MA DESE) has identified most of these students already, by identifying students who receive public assistance, but not all are captured.   We are inviting any parents/guardians to complete an initial inquiry form in order to give you the opportunity to determine if your child may be a student who is eligible to be counted as low-income for school aid purposes, assuming they are not is not currently being identified through MassHealth, SNAP benefits or other means.   Please be aware that this is a voluntary process.  Families are not required to submit this information.  If you do wish to participate in this process, please complete this form by Wednesday, September 22, 2021: Low-Income Request for Review Form.
IMPORTANT: This will not impact your child's access to free lunch and breakfast. They will continue to receive those meals free each day. 
College Fair and Senior Post-Secondary Information Session: 
The Essex North Shore Agricultural & Technical School Counseling Department encourages senior and junior students and one caretaker to attend our Annual College Fair on Wednesday, October 6, 2021, from 5:30 to 7:00 pm in our Hawks Nest Gymnasium and Main Cafeteria. It is anticipated that over 40+ private and public colleges and universities will be in attendance.  While we encourage all senior and junior students to attend, we request that they be accompanied by no more than one caretaker as we are working to implement precautions consistent with COVID-19 health and safety requirements.  Please also be advised that all attendees must wear masks consistent with state and MA DESE guidelines.  In addition, all students and caretakers who plan to attend must pre-register for this event by completing this link by October 1, 2021: REQUIRED: COLLEGE FAIR 2021 PRE-REGISTRATION.
MEFA Financial Aid Informational Night ~ Postponed 
Unfortunately, the in-person MEFA Financial Aid Informational Night that was scheduled for Wednesday, September 29, 2021 has been postponed.  At this time, financial aid information sessions hosted by MEFA continue to be offered virtually only at https://www.mefa.org/videos.  Please be assured that Essex Tech's School Counseling Department is working diligently to offer in-person financial aid information sessions and/or in-person FAFSA application assistance sessions to our families as in-person presenters and services become available.
CTE Uniform Store is Open Again
Please use the link below to order CTE uniforms.  The online store will be open until September 24th. Here is the link: UNIFORM LINK.
Larkin Gala NEW DATE!
Due to recent concerns of large group gatherings, we have made the determination to move the Larkin Gala to the spring! The new date is May 14, 2022, on the South Campus lawn. We anticipate being able to use both inside and outside of the tent area. If you purchased tickets and would like to hold onto them, please do so. If you would like a refund and to purchase again in May, please contact Joe Marino, jmarino@essextech.net. We look forward to this great event in the spring!
COVID- 19 Vaccination Attestation Update
A big shout out to our staff for completing the attestation form. At this time, we have 94%% of our staff self-reporting as vaccinated. At this time, 78% of our student population is vaccinated. The Board of Education will be reviewing statewide data. At this time, mask-wearing will continue to be required.
Momball and Beverly Bootstraps Donations
The Momball is a charity softball tournament that will be held this weekend,  September 17-19.  All schools that service the city of Beverly have teams of moms who compete while raising money for public schools.  Essex Tech has two teams playing this year.  Team ##1 will play their first game on Friday at 7:30 pm.  If they win Game 1, they play Saturday at 6:30 pm, and if they lose Game 1 they play Saturday at 3:00 pm.  Team #2 will play their first game on Saturday at 9:00 am.  If they win Game 1, they play Saturday at 6:30 pm, and if they lose Game 1 they play Saturday at 3:00 pm.   There is a possibility that our two teams will play each other.  The tournament will be held at Harry Ball Field, 410 Essex Street, in Beverly.  Please come by to cheer on our team! We would also like to thank the many families who donated pasta for the Momball competition to see which team can donate the most to the Beverly Bootstraps.
Keeping Score
Click here to read Mr. Murphy's first edition of Keeping Score to learn about the happenings in our Athletics Department.
Sincerely,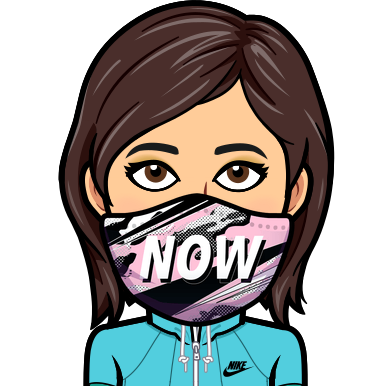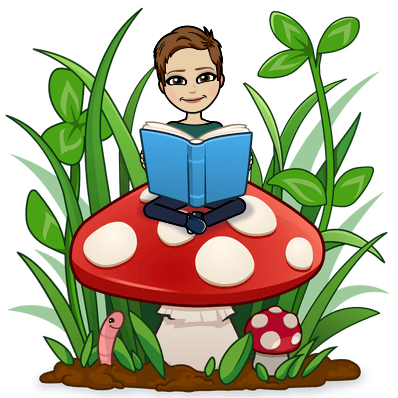 Heidi T. Riccio, Ed.D., Superintendent-Director 
Shannon Donnelly, M.A.T., Principal
Thomas O'Toole, Ed.D., Assistant Superintendent 
Essex North Shore Agricultural & Technical School
565 Maple Street | Hathorne, MA 01937
(978) 304-4700 | EssexNorthShore.org
Find us on Twitter | Facebook | Instagram
Create | Encourage | Promote | Develop 

Pictures of the Week:  
Today, we participated in the POW/MIA of the Vietnam War at the Essex County Sheriff Department. Our DMC students photographed and videographed the ceremony while grade 9 student Lauren Sargent played "TAPS" on the trumpet.