Good Evening Caregivers & Students:
It has been an exciting week as our ninth graders began their Career Discovery cycle. Juniors got to spend their first few days in their CTE programs and Seniors and Sophomores worked with their new academic teachers.  
As we work through the first few weeks, we are doing our best to manage traffic on campus at drop-off and dismissal, parking spot issues, schedule changes, and bus routes… not to mention COVID and all that comes with it. We ask for your patience!  Unfortunately, we have had several parents yelling at staff members this week both over the phone and in person.  At Essex Tech, one of our goals is to promote and teach kindness, and we need to model this for our students.  Please be kind to our staff!  We think of this as a customer service industry and our staff will do their best to help you. Some patience and kindness would go a long way as we all adjust to our new school year.
20th Anniversary of September 11th
Thanks to our Grade 12 English teachers, our United States History I teachers, and our Wellness teachers for sharing with students today a remembrance lesson on the 20th Anniversary of September 11th.  Students learned about the event on September 11, 2001, listened to first-person stories from those impacted by those events, and were given a virtual tour of the Memorial at Ground Zero to commemorate the events twenty years ago. 
Special thanks also to History teacher, Nicole Grace, for leading the public announcement that acknowledges the events of September 11, 2001 with three of our students this morning.  Two juniors, Amani Benouardia from Environmental Science and Thomas Politano from Landscape and Turf Management along with freshman Aiden Holloran shared the events as they unfolded on September 11, 2001 over the loudspeaker with the entire school.  
It is very important to the Essex North Shore learning community that we always take time to remember those who showed great sacrifice and service for our country.
Upcoming Schedule
Here is a preview of the schedule for this coming week.  
| | |
| --- | --- |
| Monday, September 13 | Day 9: Green |
| Tuesday, September 14 | Day 10: Green |
| Wednesday, September 15 | Day 1: Blue  8:45 am  Late Start  |
| Thursday, September 16 | Yom Kippur: No School |
| Friday, September 17 | Day 3: Blue |
Larkin Gala & Auction
Our 3rd Annual Larkin Gala will be held on Saturday, October 16, 2021, from 6:00-9:00 pm.  This is a great event honoring Catherine Larkin, an Army nurse killed in war and an Essex Aggie graduate. We are rebuilding the cottage on our campus to keep her memory alive and house an agricultural museum and event facility. The cottage is being built by our students along with the building trades. We hope you will consider coming to the Gala! Please click here for more information and to purchase tickets. BUY TICKETS HERE.
We are seeking donations for our online and live auctions. Please email Shelby Collins if you are able to contribute at scollins@essextech.net. These items can be something as simple as a gift card, service, or tickets.  We appreciate it!
Mask Clarifications
As a point of clarification, students and staff must wear masks when inside the school building when school is in session.  Face shields are not an acceptable mask, per the Department of Elementary and Secondary Education.  Face shields are only permitted in cases where there is medical documentation for this accommodation or when students and staff are working with a member of our community who is hard of hearing or deaf.  In addition, masks must be worn over the mouth and nose.  Students who will not comply with this expectation will be referred to the Assistant Principals' office.
Senior Photos
We have made the decision to discontinue our connection with LifeTouch for our school photos.  Our Design and Media Communication staff will be taking all underclassmen's photos for IDs.  They will also be available to take Senior Photos.  We will provide a schedule of dates and times for photos soon, and if you would like to have your senior's photo taken you will be able to schedule an appointment.  If you would rather have your child's senior pictures done with another photographer, this is perfectly fine as well.  We will have information for you soon about submitting those photos for the yearbook.
Cell Phones and Hats/Wearing of Hoods/Uniforms
Our school policy is that cell phones are not to be used during learning time. We have provided each teacher with a cell phone caddy that students can place them in when class is in session. Hats and the wearing of hoods is also not allowed for both safety professionalism in our building. Students will be asked to relinquish their hat if worn where they can obtain it in the AP office at the end of the day. This can also be a safety consideration when trying to identify intruders or students. Lastly, uniforms are part of our school policy. This includes boots and safety glasses where appropriate.  Torn jeans are not allowed (hazardous for purposes of flame) and an identifiable shirt. For outdoor programs, which include all agricultural and building trades, we ask that you ensure your child comes prepared for the elements. As the colder weather comes, your child should come with hats, work gloves, and appropriate outer gear. These programs are often working outside year-round. As a vocational school, we are teaching our students to put their best selves forward.
These policies are not new, non-negotiable, and we expect them to be followed. We appreciate your cooperation and support as we address these when the need arises.
Football Games and Athletics
This year, we will have students sing the national anthem at our home football games and playoff games. We will also be initiating an incentive for students who come to our games. Show your Hawk Pride by wearing our logo and you get in for free! This is for students only. We hope to have a great season of athletics as the kids are working hard at practices!
CTE Uniform Store is Open Again
Please use the link below to order CTE uniforms.  The online store will be open until September 24th.  UNIFORM LINK
COVID- 19 Vaccination Attestation and Test and Stay Program
While we will be starting our school year with a mask requirement, after October 1st the Commissioner of Elementary and Secondary Education's policy allows high schools to lift the mask mandate for vaccinated students and staff, only if the school meets a certain vaccination rate with at least 80 percent of students and staff in a school building who are vaccinated. At this time, we have 1080 students listed as vaccinated, and this is approximately 68%. 
We would like for you to fill out this form if your child is vaccinated. This will help us gauge our next steps.  Here is the link: COVID-19 Vaccination Attestation Form.
In order to participate in the test and stay program, we need families to complete the pre-registration-consent online  (https://www.cic-health.com/consent/ma). This will permit us to test your child should they be considered a close contact at school and if negative remain in school. If students are not pre-registered by their caregiver, students will need to follow existing quarantine protocols and be sent home. 
If your child is vaccinated, is a close contact, and not experiencing symptoms, they do not need to quarantine or take this test.
Caregiver Schoology Access 
Schoology is our learning management system, a central, digital classroom that will give you valuable access to your child's progress in all of their classes and allow you to keep track of upcoming assignments. Caregivers can access Schoology by creating their own accounts. Before getting started, you will need to log into Aspen to locate your student's "Schoology Access Code". This access code can be found in Aspen under the Families top-tab, Details side-tab, Technology tab.  Once you have that code, please follow these directions to create your Schoology account. We also have directions and a Schoology overview available in video format here. 
Momball and Beverly Bootstraps Donations
Momball is a charity softball tournament.  All schools that service the city of Beverly have teams of moms who compete while raising money for public schools.  SkillsUSA of Essex North Shore will run the snack shack for the weekend of September 17-19, as we have done for the last two years, and receive a portion of the proceeds.  In addition, there is a charity drive for Beverly Bootstraps collecting items needed to help families in need.  Each team is given an "item" and it is a competition to see who brings in the most.  This year we have been assigned PASTA. If you would like to donate, there will be collection boxes in the Main Office until September 15th.  For more information about Momball, please click here.
Sincerely,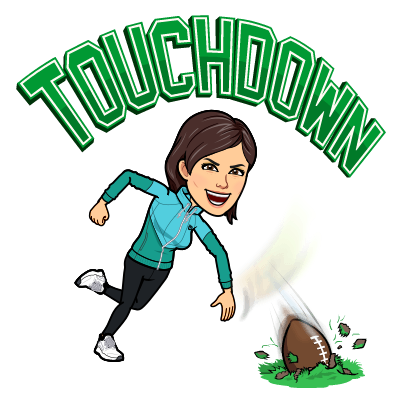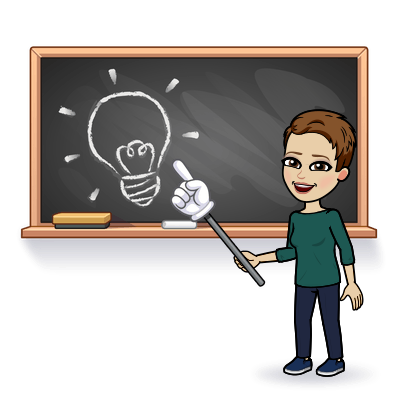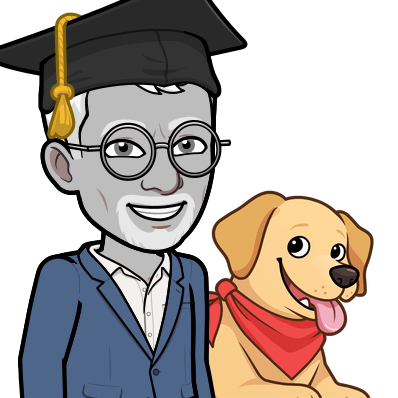 Heidi T. Riccio, Ed.D., Superintendent-Director 
Shannon Donnelly, M.A.T., Principal
Thomas O'Toole, Ed.D., Assistant Superintendent 
Essex North Shore Agricultural & Technical School
565 Maple Street | Hathorne, MA 01937
(978) 304-4700 | EssexNorthShore.org
Find us on Twitter | Facebook | Instagram
Create | Encourage | Promote | Develop 

Pictures of the Week:  
Here are some shots of our 9th-grade students, in Career Discovery, getting acquainted with our animals and constructions areas.