Good Afternoon Caregivers & Students:
It was a great week celebrating our 3rd-annual Kindness Week!  This week we sponsored a variety of activities that allow our students and staff to let others know how much they are appreciated and to spread kindness and positivity throughout our learning community. Students and staff wrote thank you cards, sent thank you videos, volunteered to read books about kindness to elementary school children, created sidewalk chalk affirmations, and delivered other intentional acts and messages of kindness.  Thank you to all who participated.
We hope all of our students and families can enjoy a restful April vacation.  We are looking forward to welcoming all of our students back for in-person learning on April 28th!
Here is a quick preview of the schedule for the week after vacation:
Monday, April 26

 – Day 4: Blue
Remote:
Grade 11 Academics
On-Campus:
Grade 9 Academics
Grade 10 & Grade 12 CTE
Tuesday, April 27

 – Day 5: Blue
Remote:
Grade 9 and 11 Academics
This will be a remote asynchronous day for academics.
On-Campus:
Grade 10 & Grade 12 CTE
This will be an on-campus day for CTE only.
Wednesday, April 28

 – Day 6: Green (Full Return)
8:45 am Late Start
Academics: Grade 10 and 12
CTE: Grade 9 and 11
Thursday, April 29

 – Day 7: Green
Academics: Grade 10 and 12
CTE: Grade 9 and 11
Friday, April 30

 – Day 8: Green
Academics: Grade 10 and 12
CTE: Grade 9 and 11
Chris Herren Presentation
On Tuesday, April 27th, Chris Herren will speak to our Grade 10 and 12 students about substance abuse disorder and wellness.  Please click here for more information.
Phase 3 Reopening
Our approved Phase 3 Reopening Plan begins on Wednesday, April 28th.  This will allow the full return of our students to in-person learning on campus.  We are excited to see everyone on campus.  Full details of the plan are here: Phase 3 Reopening Plan.
Tuesday, April 27th
In order to prepare for the return of all students on April 28th, Tuesday, April 27th will be an asynchronous remote learning day for Grade 9 and 11 academic classes.  This will allow time for academic teachers to make final preparations before the 28th.  This means that all Grade 9 and 11 students will be remote on April 27th.  Grade 10 and 12 will be on campus for in-person CTE classes.
Class of 2021
We will be meeting with the Class of 2021 advisors after vacation, to finalize our plans for graduation and senior week activities.  We will send out a notification by Friday, April 30th.  Thank you for your patience.
Wrestling Info
All students interested in joining the Essex Tech Wrestling Team for the 2021 season should complete the following Google Form: Wrestling Sign-Up.  The season begins on May 3rd.  At this time the EEA has approved wrestling for interscholastic competition and the MIAA will be meeting during the week after vacation to review the modifications put forth by the Wrestling Committee.  Until then, wrestling has been approved for intersquad practices and scrimmages.  Please email Coach Chouinard at rchouinard@essextech.net with any further questions.
PTO Raffle
Our PTO is conducting a raffle for a Backyard Makeover.  Tickets are on sale until April 30th.  For full details and to purchase tickets, here is the link: Backyard Makeover Raffle. 
COVID Dashboard
Here is the link to the ENSATS COVID Dashboard.  This is updated at the close of every week. You can also find it on the Families page of our website in the COVID-19 section.
Activities: Week of April 26, 2021
Please review the following information about activities for the Week of April 26, 2021.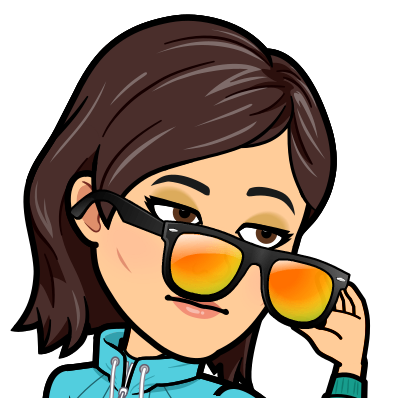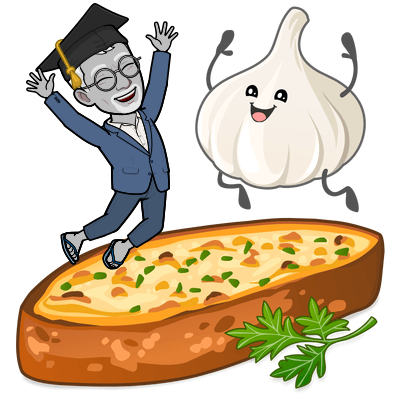 Sincerely,
Heidi T. Riccio, Ed.D., Superintendent-Director
Shannon B. Donnelly, M.A.T., Principal
Thomas O'Toole, Ed.D., Assistant Superintendent
Essex North Shore Agricultural & Technical School
565 Maple Street | Hathorne, MA 01937
(978) 304-4700 | EssexNorthShore.org
Find us on Twitter | Facebook | Instagram
Create | Encourage | Promote | Develop 
Picture of the Week
Thank you again to the many students and staff who participated in Kindness Week as our tradition grows at Essex Tech. Below is our amazing Kindness Week sign from Card My Yard – Boston – North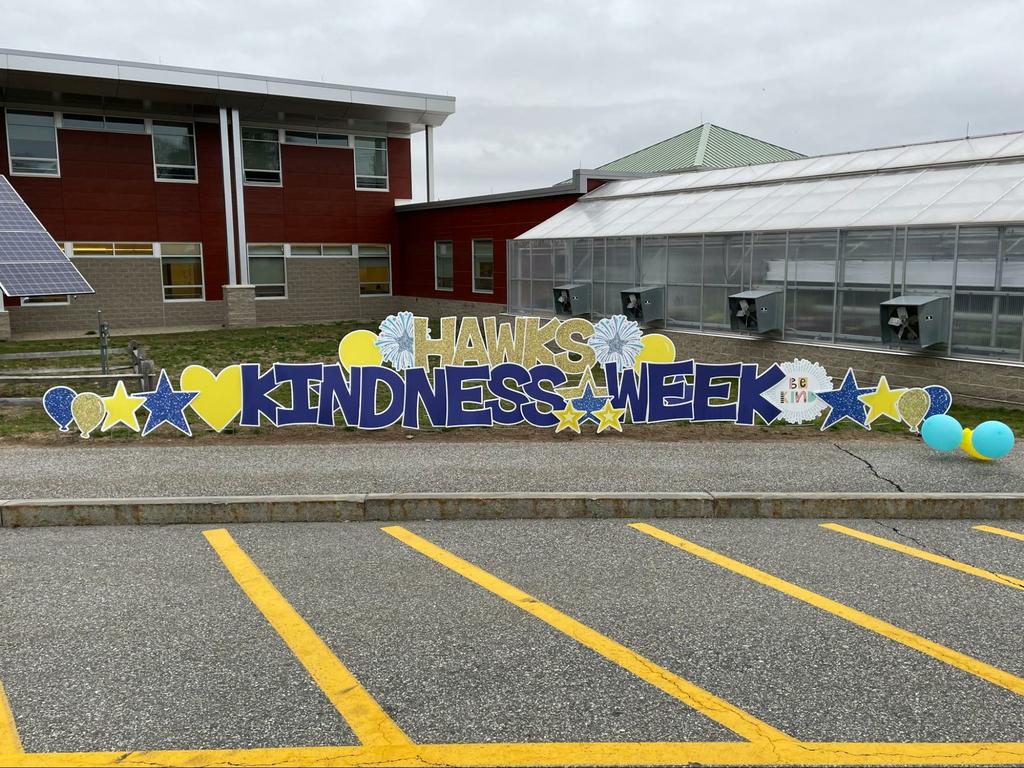 It was a celebratory atmosphere when students were greeted by our Essex Tech Hawk Mascot, Talon, and many staff members on Monday morning for our kick-off to Kindness Week.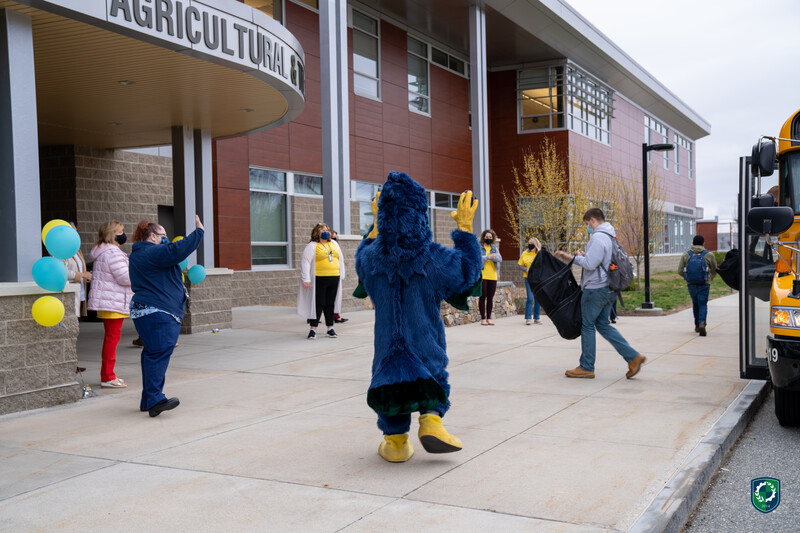 Thanks to several of our Kindness Week Virtual Readers, including Abby W., who read "Kindness Makes Us Strong" via Zoom to local elementary school students.