Good Evening Caregivers & Students:
It has been wonderful to have our campus with three quarters of our students in school each day.  Those CTE programs that can go outside are taking full advantage of the stretch of good weather.  Our Landscapers were out several days this week preparing for spring planting and Construction Craft Laborers were hard at work on the Larkin Cottage construction projects, while Masons and Plumbers were working to renovate bathrooms at Alumni Gym.  Many programs have also been working off-campus doing fieldwork or community projects.  It is nice to see our students doing what they love.
Here is a quick preview of the schedule for next week:
Monday, March 29

 – Day 9: Green
Remote:
Grade 12 Academics
On-Campus:
Grade 10 Academics
Grade 9 & Grade 11 CTE
Tuesday, March 30

 – Day 10: Green
Remote:
Grade 10 Academics
On-Campus:
Grade 12 Academics
Grade 9 & Grade 11 CTE
Wednesday, March 31

 – Day 1: Blue
8:45 am Late Start
Remote:
Grade 11 Academics
On-Campus:
Grade 9 Academics
Grade 10 & Grade 12 CTE
Thursday, April 1

 – Day 2: Blue
Remote:
Grade 9 Academics
On-Campus:
Grade 11 Academics
Grade 10 & Grade 12 CTE
Friday, April 2
No School
Safety Reminders
Over the last few weeks, we have noticed that some students are not following the COVID safety protocols as carefully as they should.  As a reminder, all students must wear masks at all times when on campus (except at lunch or mask breaks).  This means that masks must be on when students are walking to and from buses or cars.  Masks also must be worn properly; covering both the nose and mouth.  Students must also maintain appropriate social distancing (6 feet whenever possible).  We will be referring students who will not comply with these guidelines to the Assistant Principals for disciplinary consequences.
Course Approval Forms: Revised Date is March 26, 2021
Parents/Guardians are asked to watch for an email from courseselection@essextech.net this evening.  This email will contain a DocuSign electronic Course Approval Form. These forms will allow for one parent/guardian to review, make necessary changes, and submit their student's course selection requests for the 2021-22 school year.
Senior Awards & Scholarships
ENSATS seniors and families are encouraged to continue to check your emails from our Guidance Department for award and scholarship opportunities.  Applications are available for students planning to pursue college after graduation and for students planning to enter the workforce.  A complete listing of available community and regional scholarship and award applications is also available in senior student and family Naviance accounts.
4:00 Late Buses
We are very pleased to announce that we will begin running 4:00 pm late buses, beginning on Tuesday, April 6th.  The 4:00 late buses will run on Tuesdays and Thursdays only.  They do not run on Mondays, Wednesdays, and Fridays. Please note that there are only nine 4:00 buses; therefore the route number and stops may be different from the route/stop for regular morning and afternoon runs.  In order to ride the 4:00 pm late bus, students must sign up in the morning by 9:15 am.  The digital sign-up form is available on the Families tab of the website, scroll down to transportation and click the sign up for 4:00 buses button. If students are unsure of their route or stop, they should go to the Main Office for assistance. The 5:45 pm late buses will continue to run daily for students participating in athletics. As a point of clarification: 4:00 pm buses will pick up students at the front of the building and 5:45 pm buses will pick up students at the back of the building by the gym.  The 4:00 late buses are available for students who are staying after school for extra help or for student activities.  Students are not permitted to remain after school unless they are with a teacher or advisor.
Kindness Award
Kindness Week is just a few weeks away, and as part of the festivities, we are excited to announce the Essex North Shore Kindness Award.  If you would like to nominate someone from the Essex Tech community who exemplifies the traits of generosity, teamwork, compassion, selflessness, and kindness, please click on this link and scan the QR code.
Senior Sign Pick-up
Thank you to the PTO for distributing Class of 2021 lawn signs last Saturday.  If you were not able to pick up a lawn sign for your senior, you can stop by the school Monday through Friday from 8:00 am to 2:00 pm.  Please see Mrs. Kelly at the Main Entrance. There are also a few extra signs that can be purchased for $10, first come first serve.
Lunch Pickup for Remote Days
Students who need to pick-up lunches for their remote learning days can stop at the Main Cafeteria at the end of the day on Monday and Tuesday for pick-ups.  Packages will have enough lunches for the rest of the week.  Please email Ms. Clarke, our Food Service Manager, at gclarke@essextech.net if you have any questions.
Spring College Fairs
The New England Association for College Admissions Counseling Spring College Fairs will be held on Wednesday, April 14th from 7:00-8:30 pm and Sunday, May 16th from 1:00-3:00 pm.  Over 180 colleges are registered to participate in the program. Registration for students is required, but free!  To register and for helpful resources, please visit https://www.neacac.org/virtual-spring-college-fair-student—school-counselor-registration-2021.
Butter 'UR' Biscuit
Two of our students had the pleasure of visiting Butter 'UR' Biscuit at 131 Rantoul Street in Beverly recently.  While there, they struck up a conversation with the owner, and after learning that they were Essex Tech students, he offered to give all Essex Tech students and staff a 15% discount!  We have also heard that their food is fantastic.  So if you find yourself in the area, bring your student ID and enjoy a delicious meal with a discount.  You can also check out their website at https:/butterurbiscuit.com/.
COVID Dashboard
Here is the link to the ENSATS COVID Dashboard.  This Dashboard is updated at the close of every week. We will provide the link in our weekly emails, but you can also find it on the Families page of our website in the COVID-19 section.
Activities: Week of March 29, 2021
Please review the following document for information about activities for the Week of March 29, 2021.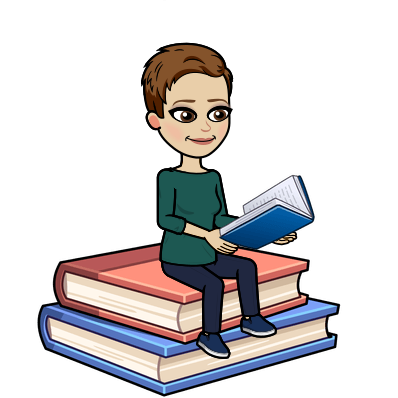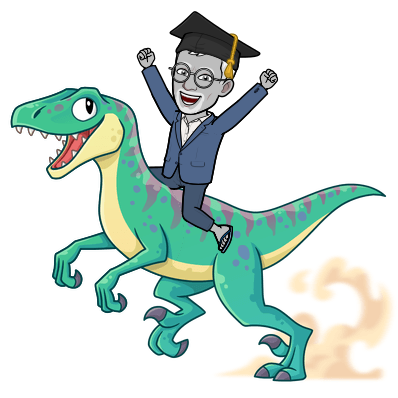 Sincerely,
Heidi T. Riccio, Ed.D., Superintendent-Director
Shannon B. Donnelly, M.A.T., Principal
Thomas O'Toole, Ed.D., Assistant Superintendent
Essex North Shore Agricultural & Technical School
565 Maple Street | Hathorne, MA 01937
(978) 304-4700 | EssexNorthShore.org
Find us on Twitter | Facebook | Instagram
Create | Encourage | Promote | Develop 
Pictures of the Week
Huge thanks go out to the Essex North Shore PTO for the amazing Class of 2021 lawn signs. Pick-up day was on Saturday the 20th and PTO families were all here to help with the distribution. Our seniors and families were thrilled to get the signs and we can't wait to see them proudly displayed all over the North Shore.